Noddy Birthday Cake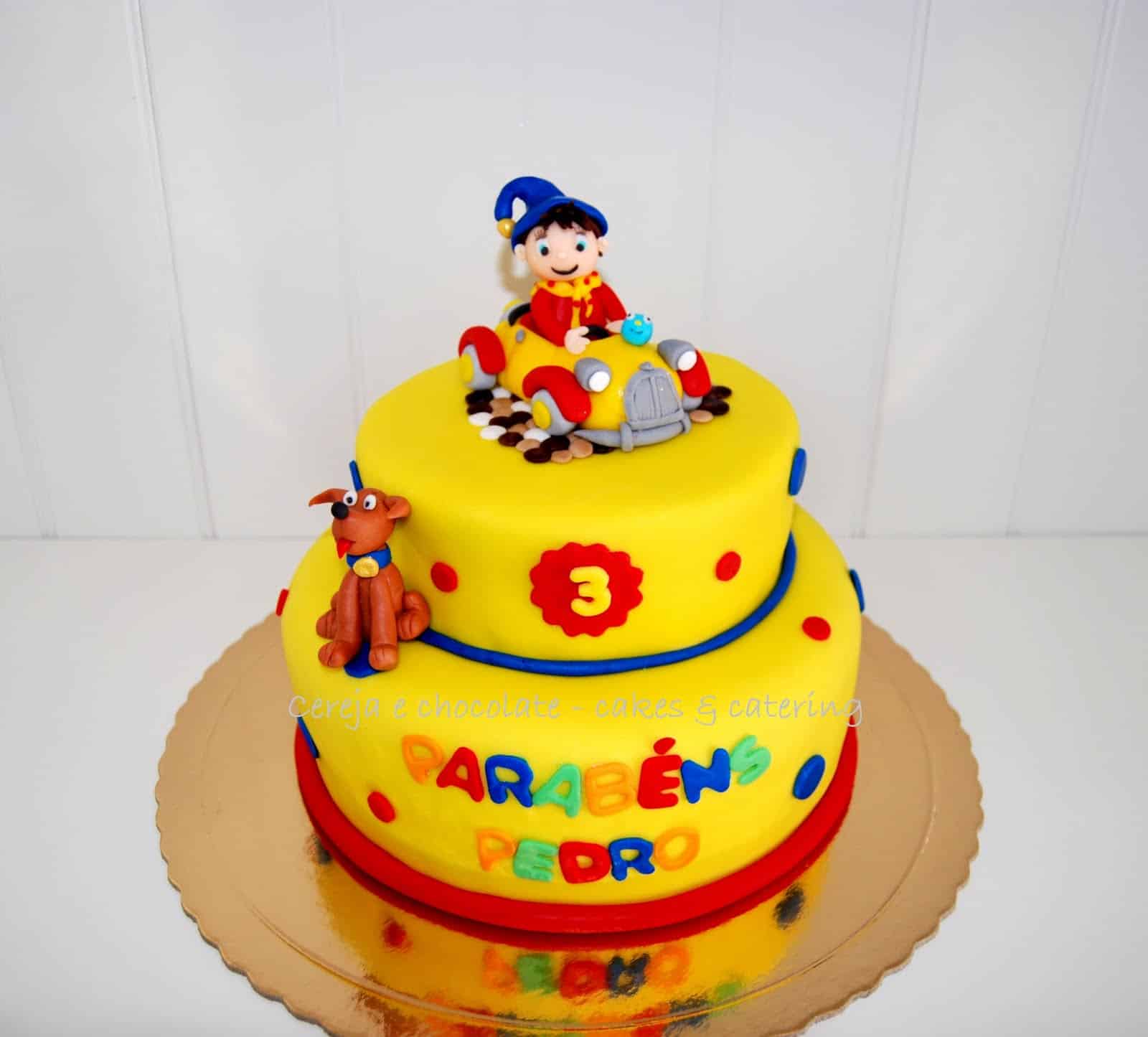 Noddy is undoubtedly one of the favorite cartoons of many children, especially the most brand new. It's a nice doll, colorful and very friendly which makes the joys of children.
For fans of this puppet Noddy is a huge range of merchandise, from books, videos, school supplies, clothing, gifts, cuddly, which makes him an excellent theme for a birthday party.
The birthday cake is the king of the party and can choose from a wide variety of models and revenue, with the help of fondant or sugar paste can make a cake with all the characters of the television series: Noddy, Ursinha Teresa, Gobbo, Martha, if your child enjoys this series will rave about the cake.
Noddy Decorated Cakes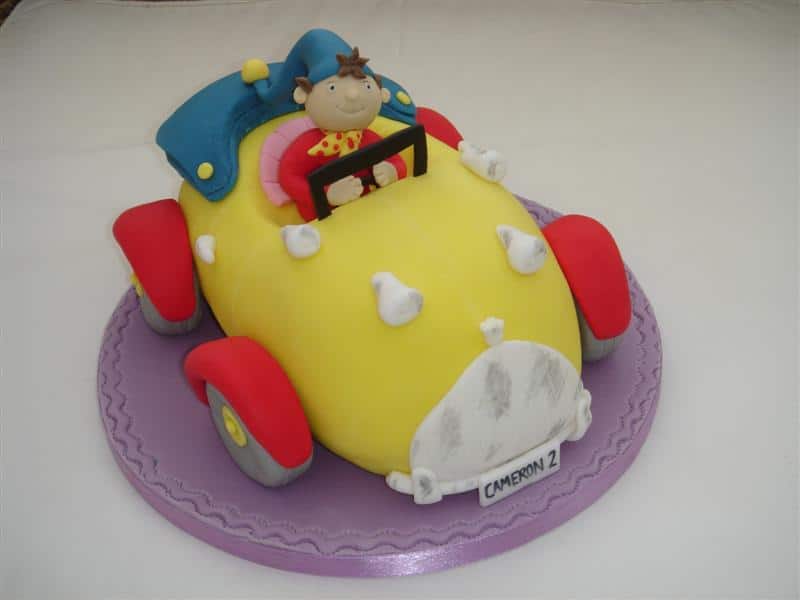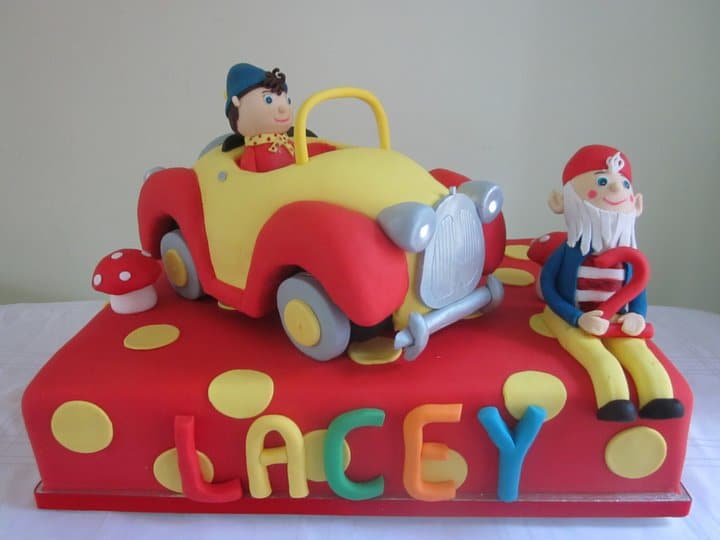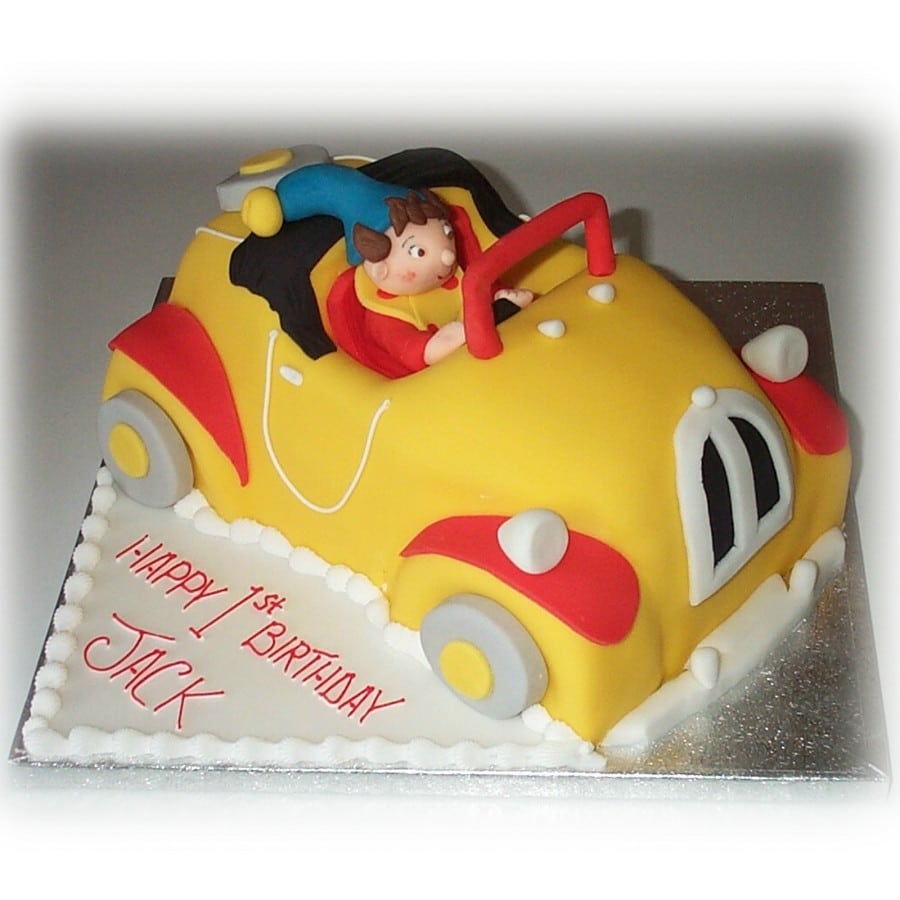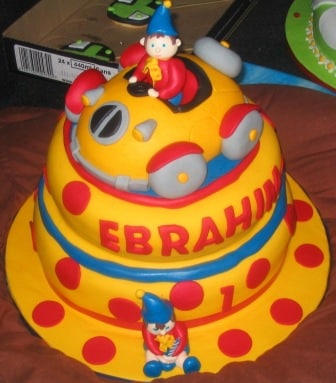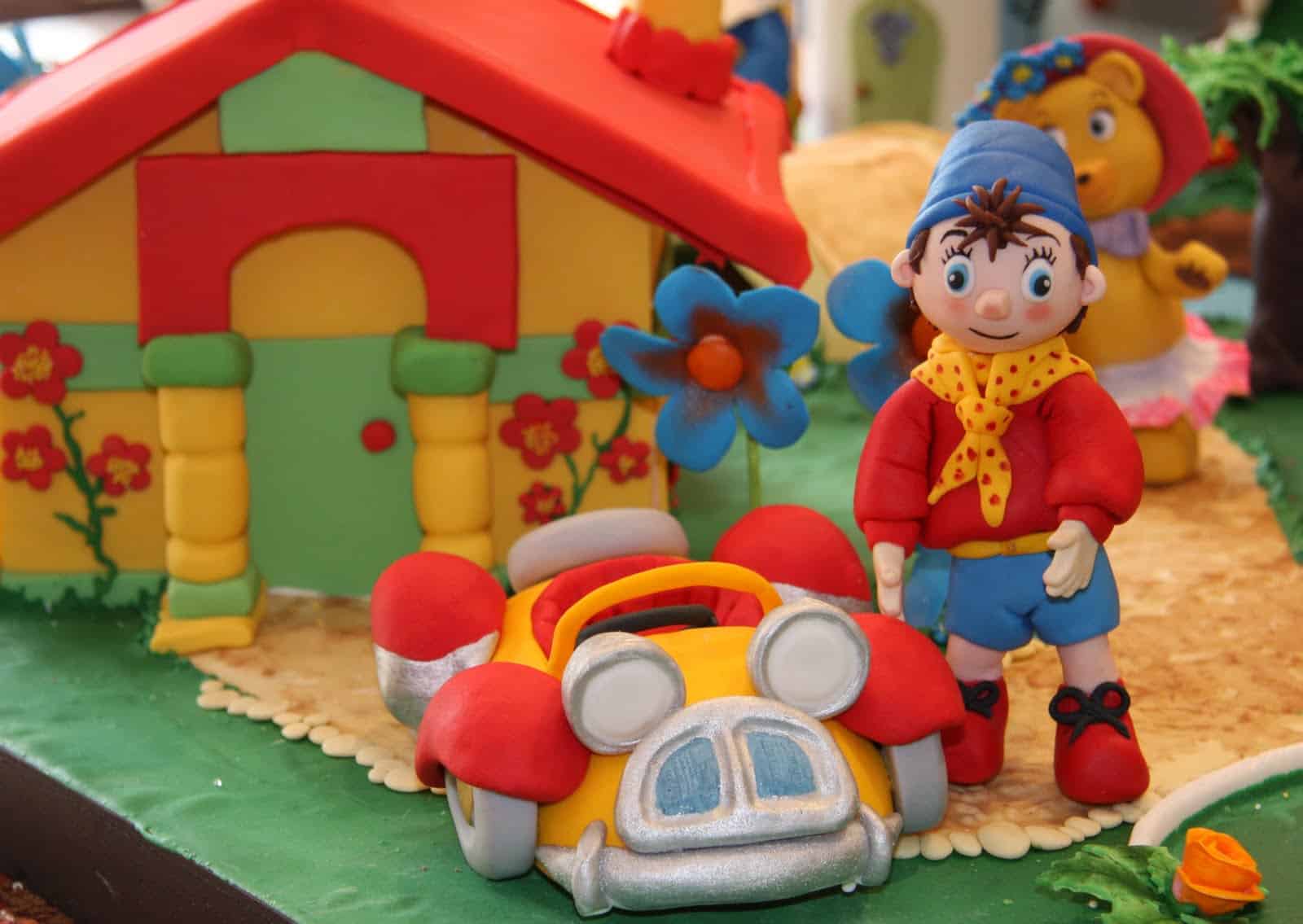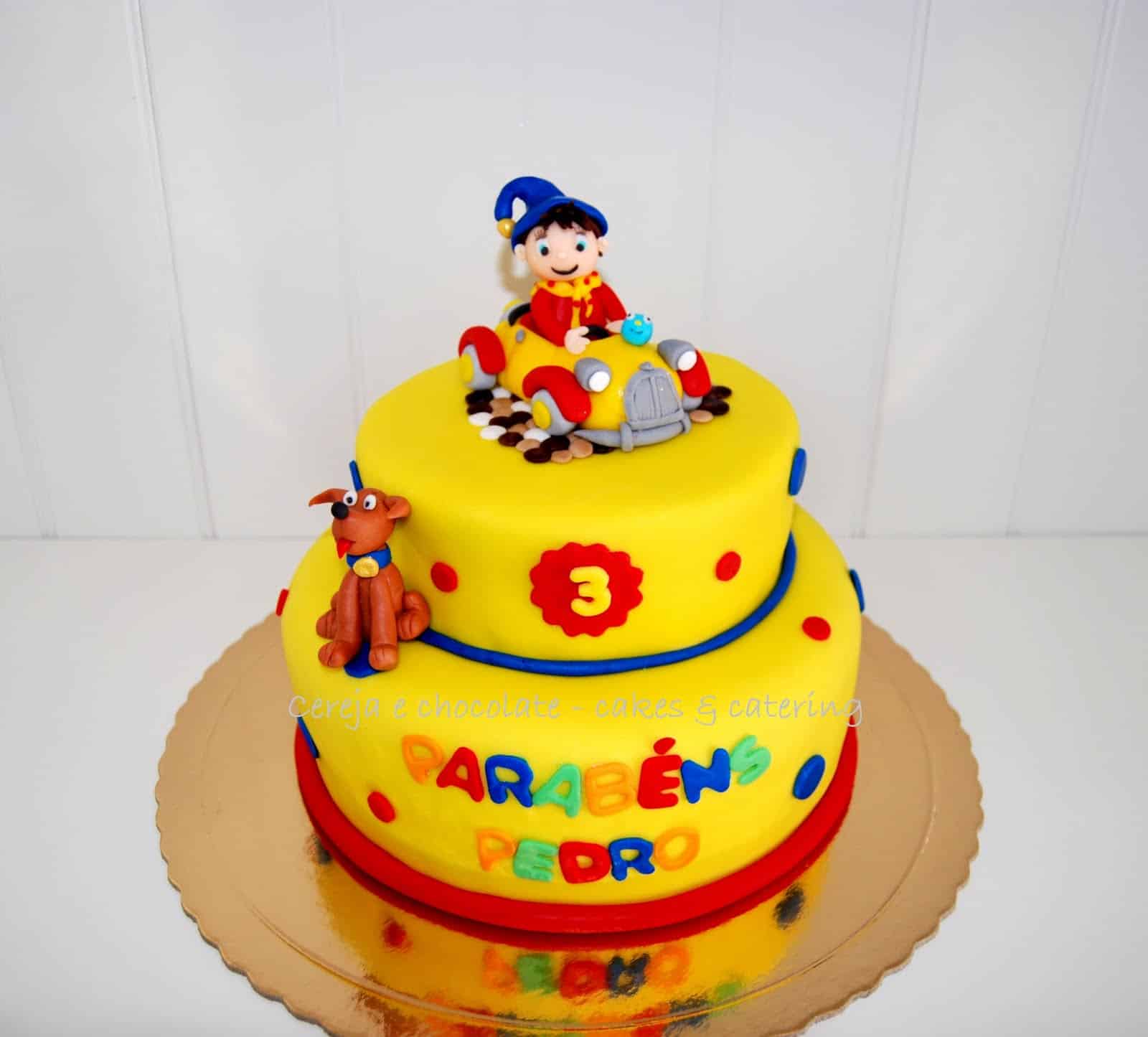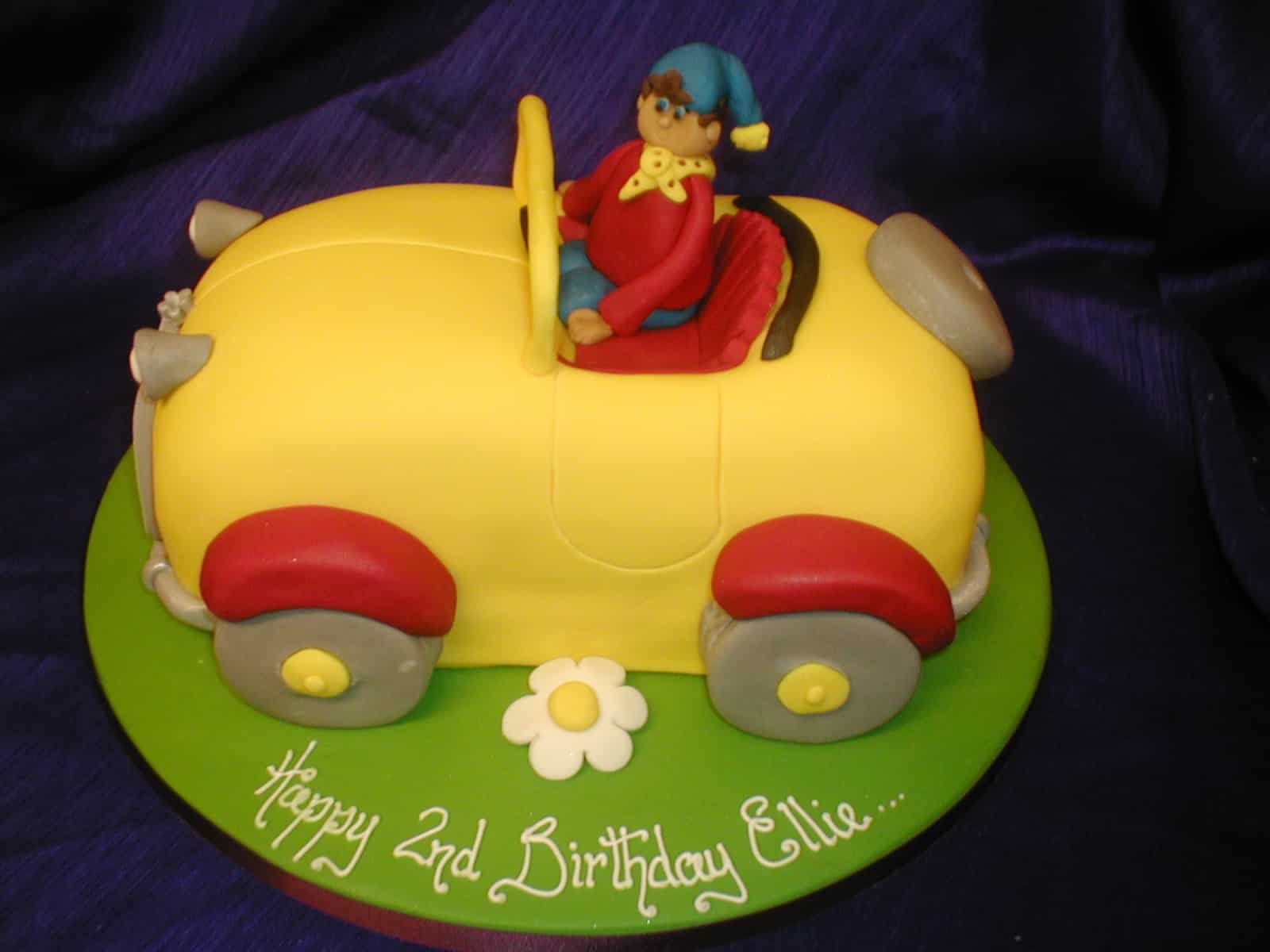 Suggested cake batter Noddy
Recipe Gingerbread Lot
ingredients
500 gr of sugar
12 eggs
375 g flour
1 teaspoon baking powder
Flour and butter for greasing
preparation
Separate the yolks from the whites.
Beat the egg yolks with the sugar until pale and fluffy whitish.
Join without beating the egg whites.
Add the flour and baking powder while stirring.
Mix without knocking and put the mixture in a form with or without hole, well greased with butter and dusted with flour.
Heat the oven, and bake in the I form. The cooking time depends on the oven, try the toothpick trick to know if it is already cooked.
Let cool before unmolding.
Suggested stuffing cake Noddy
Filling Brigadier
ingredients
1 can sweetened condensed milk
100ml double cream
2 tablespoons of butter
6 tablespoons of chocolate powder
preparation
Bring to the boil in a saucepan the butter, condensed milk, chocolate and cream. Stirring constantly cook over low heat until the mixture starts to thicken and separate from the bottom of the pan.
Remove from heat and let cool slightly.
Put then filled the cake, this recipe can be used as stuffing or as mulch.