Frosting a Cake with Homemade Chocolate Buttercream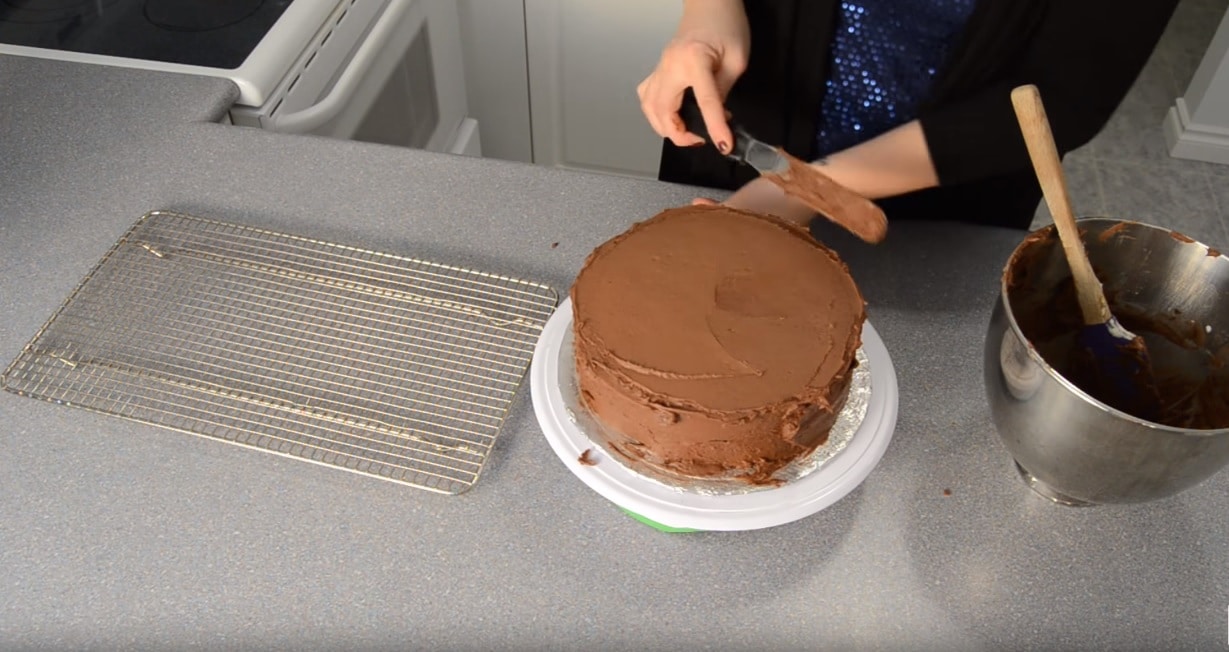 This video will show you how to make chocolate buttercream from scratch for icing (frosting) a cake and how to apply the butter cream to the cake.
The BEST Chocolate Cake with Creamy Chocolate Buttercream Frosting! The perfect cake for parties, birthdays or just because!
Simple Chocolate Buttercream Recipe
1/2 cup butter (120g)
2 teaspoons vanilla extract (10mL)
3 cups icing sugar (300g)
1/2 cup milk (use as needed) (120mL)
1/3 cup cocoa (35g)