Reindeer Christmas Cupcakes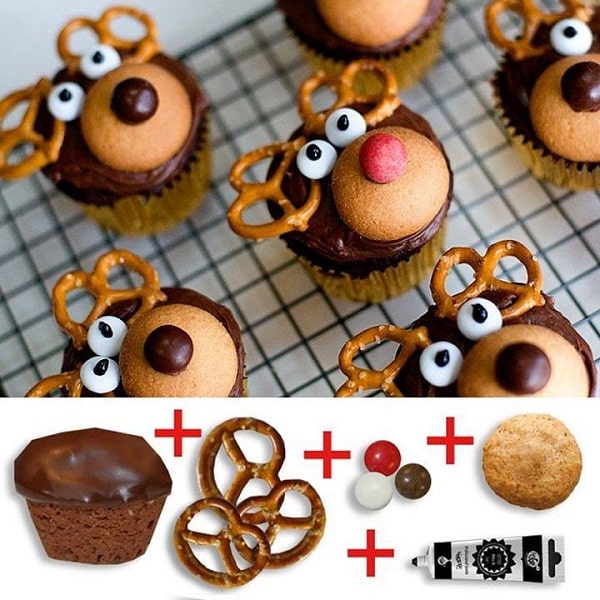 If you're looking for an easy way to make a delicious dessert that the kids will definitely love, you should try these reindeer cupcake.
Here is how you can make this Christmas a bit more fun and still be very tasty. What do you need in order to make this recipe a reality?
Christmas Reindeer Cupcakes
First, bake some cupcakes of your choosing. You could take a box mix and make some chocolate ones. Then, add on them some chocolate frosting.
Fashion the antlers from pretzels that you buy from the supermarket. Use a wafer for the face and white M&Ms for the eyes, or any other type of white candy if you don't like M&Ms.
Use black icing to make the eyeballs, and brown cookie (like Cadbury) and red candies for building the nose. In a matter of minutes you'll have a cute dessert!