Marbled Disney Princess Cupcakes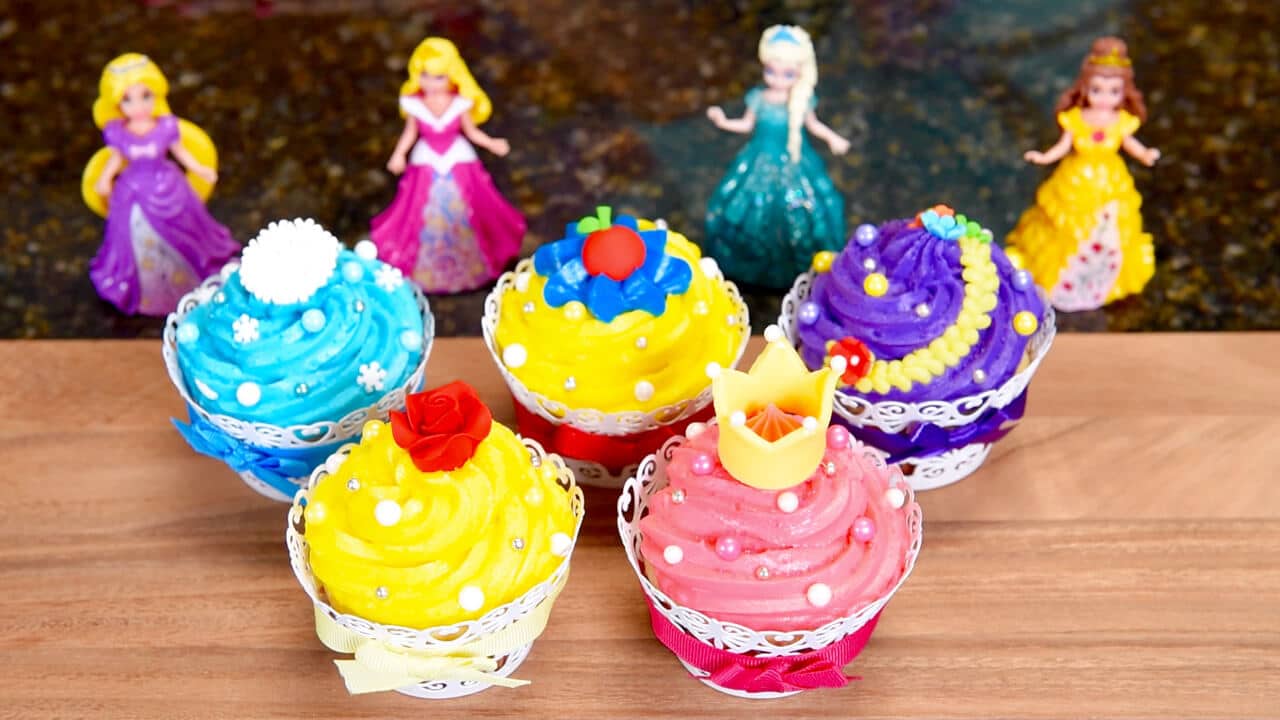 Marbled Disney Princess Cupcakes Recipe. Disney Princess Cupcakes, from Frozen's Elsa to Sleeping Beauty's Aurora and many more.
INGREDIENTS
1 Cup/225g/8oz butter softened at room temperature
1 Cup/225g/8oz sugar
4 eggs
1 ½ Cups/225g/8oz all purpose flour (plain flour)
2 ¼ tsp Baking powder
METHOD
1. Preheat the oven to 350F/180C
2. Line a cupcake tin with wrappers
3. Cream the butter and the sugar together in a bowl until pale and fluffy.
4. Beat in the eggs one at a time until well combined, then add in the next one. If you mix looks curlded, add in a spoonful of flour.
5. Mix in the flour and raising agent using the beater or a large metal spoon until just combined, then stop.
6. Divide the mixture between 5 bowls and color blue, pink, yellow, purple, and some plain.
7. Spoon 2 colors into the wrappers and mix with a knife to get a marbled effect. Fill the wrapper ¾ of the way.
8. Bake for 20-25 minutes, or until golden-brown on top and a skewer inserted into the middle comes out clean.
9. Remove from the oven and set aside for 5 minutes, then remove from the tin and place onto a wire rack. Once cold store in an airtight container for 3-4 days.
10. Decorate your cupcakes however you like them and make sure to visit Cookies, Cupcakes & Cardio to see how to create your favorite Disney Princesses.