Quick Way to Make Beautiful Cupcakes for Valentine's Day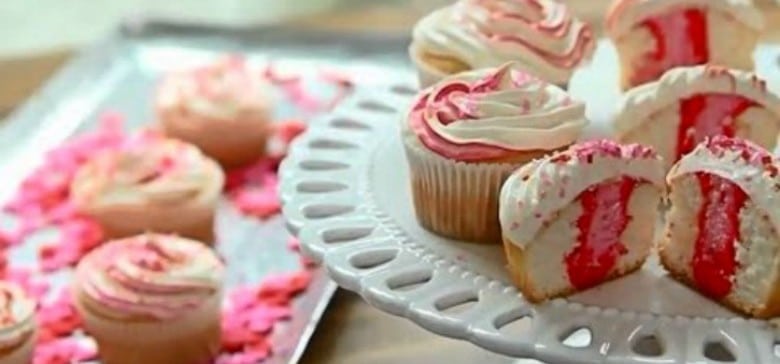 Holiday treats don't have to be complicated to be delightful! These Sweetheart Cupcakes fromAllrecipes look like your normal cupcakes, but when you bite into them, you find a cute and loveable surprise.
Best of all, they're actually super easy to make, and you can adapt them for whatever recipe – or holiday! – you want. Just watch.
You'll Need
– 1 – 18.25 ounce package white cake mix (or your favorite white cake recipe)
– 1 1/4 cups water
– 1/3 cup vegetable oil
– 3 egg whites
– 8 drops red food coloring
– 2 drops raspberry candy oil
Obviously, this recipe uses cake mix for ease, but you can also use your favorite white cake recipe for true homemade taste. The really important part here is the hidden heart! We love that you can change the colors up to make these cupcakes perfect for any holiday. What do you think? Will you be giving these cupcakes a try?