Fruit inspired cupcakes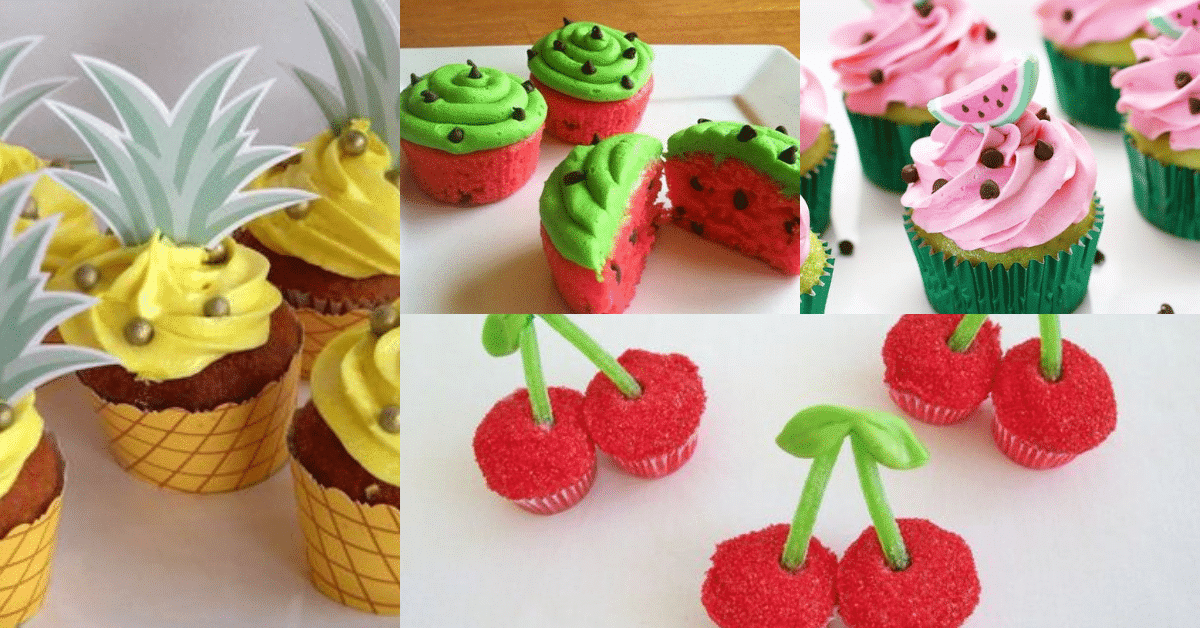 There is a wide variety of fruits, beautiful, colorful and tasty. Its image is increasingly used in the decoration of clothes, houses and also parties. The fruit theme is a perfect and very creative party theme.
Watermelon, pineapple, strawberry are some of the most beautiful and perfect fruits to use in decorating cupcakes. Who can resist a tasty and beautiful cupcake.
Check out some fruit-inspired cupcake ideas.
Cupcake recipe
You can use your favorite recipe. Choose your favorite flavor, here is a basic recipe.
Ingredients:
3 tablespoons softened butter
¾ cup of sugar tea
¾ cup of wheat flour tea:
1 teaspoon baking powder
1 pinch of salt
1 egg
120 ml of milk
Cupcake
Preheat the oven to 180ºC.
Line the cupcake tin with paper cups.
Beat the butter, sugar, flour, yeast and salt in an electric mixer.
Beat until you get a very fluffy mixture.
Beat the egg aside with the milk.
Add the two mixes and beat well.
Fill ¾ of each mold with the help of a bag.
Bake about 35 minutes.
Allow to cool completely before putting on the cover.
Fruit cupcake ideas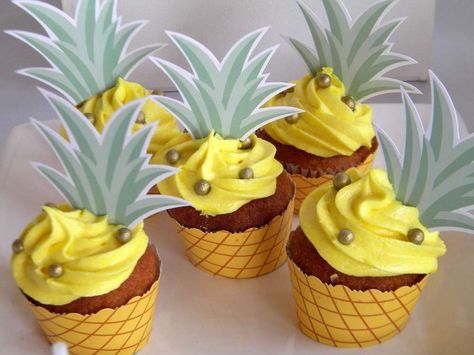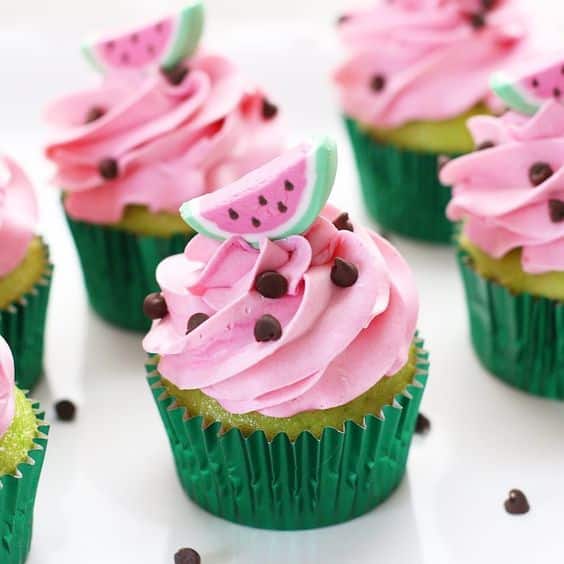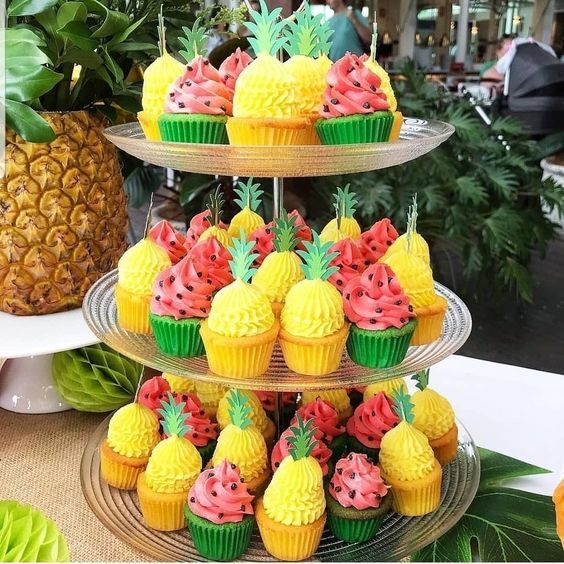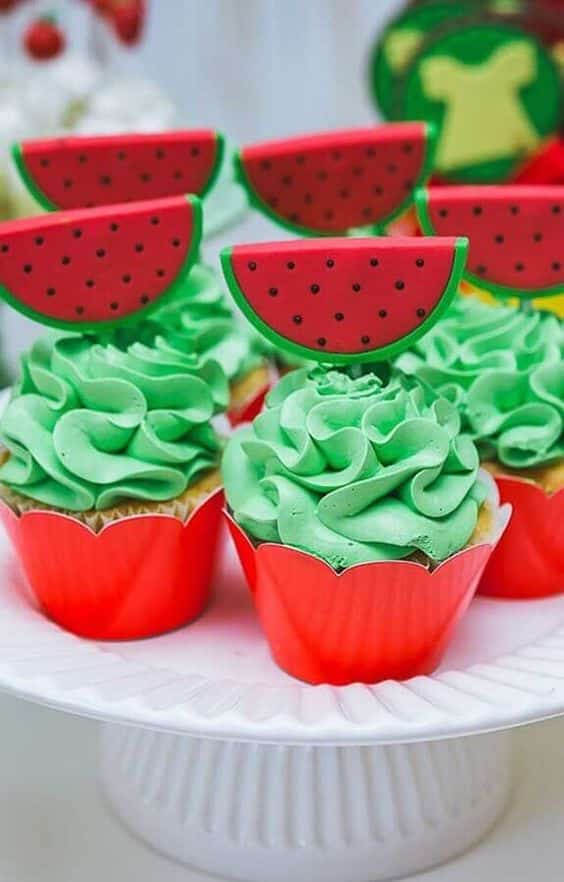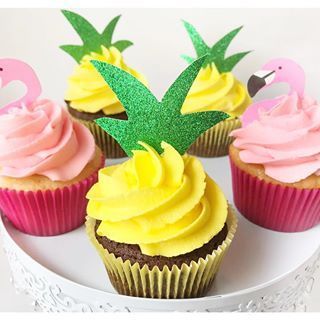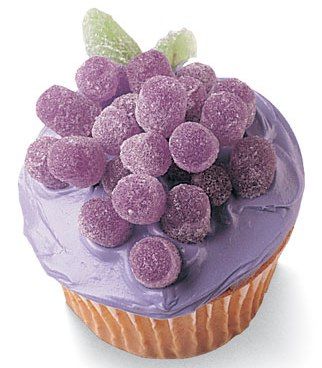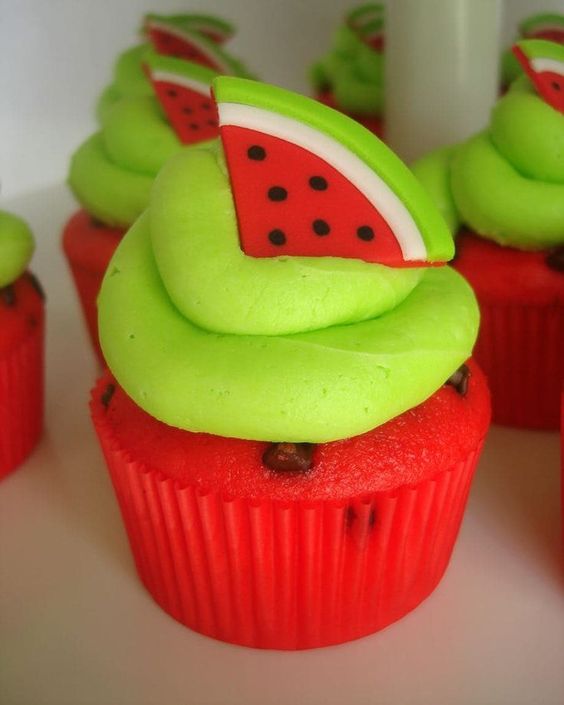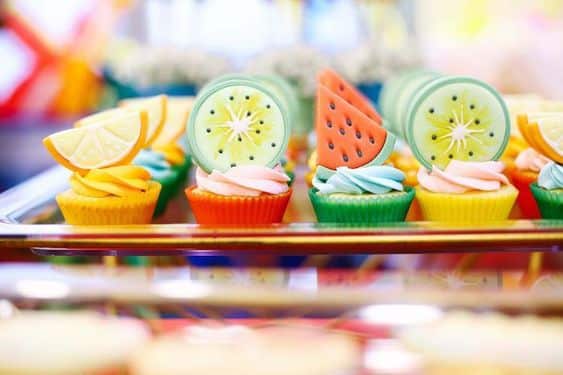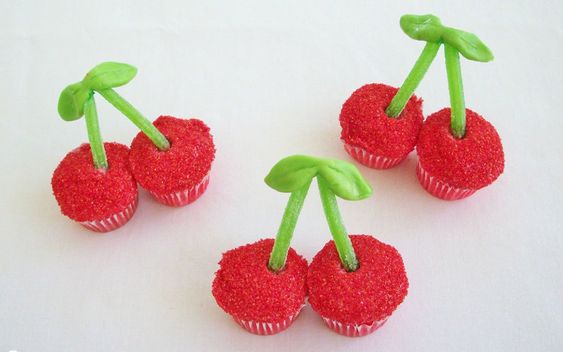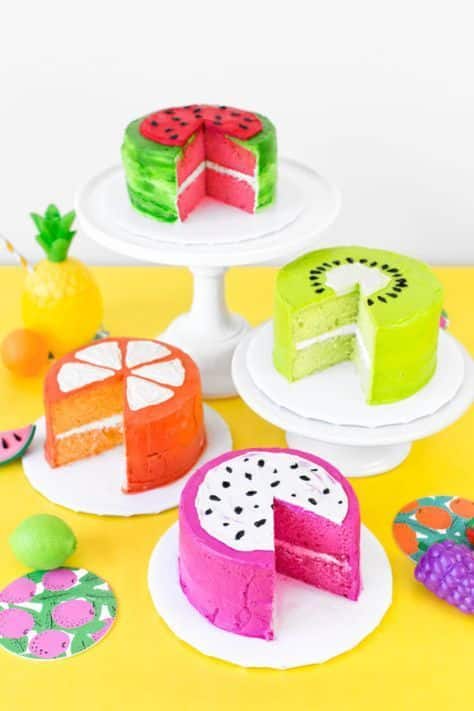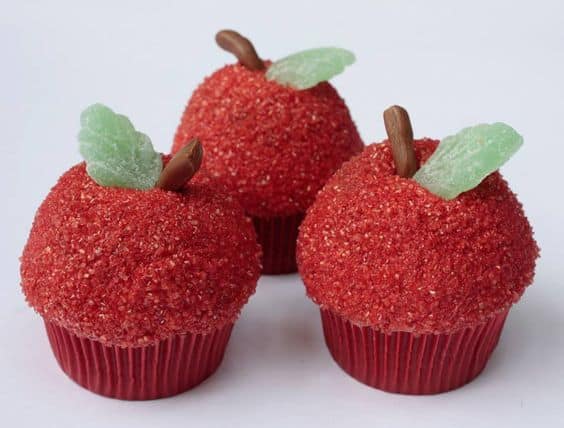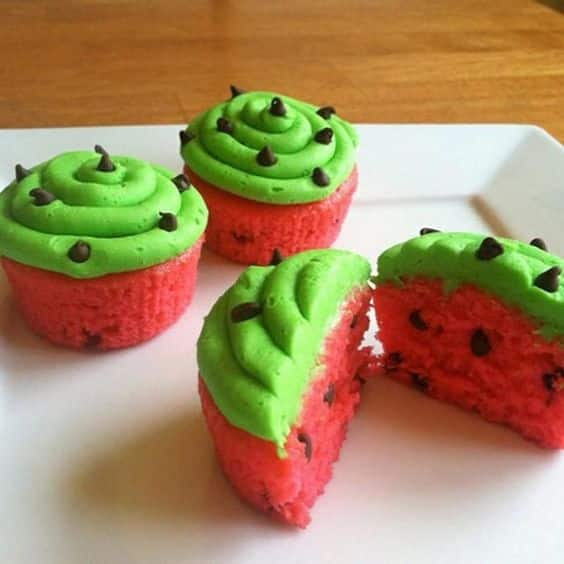 Pinterest.