How To Make A Rose Cupcake Bouquet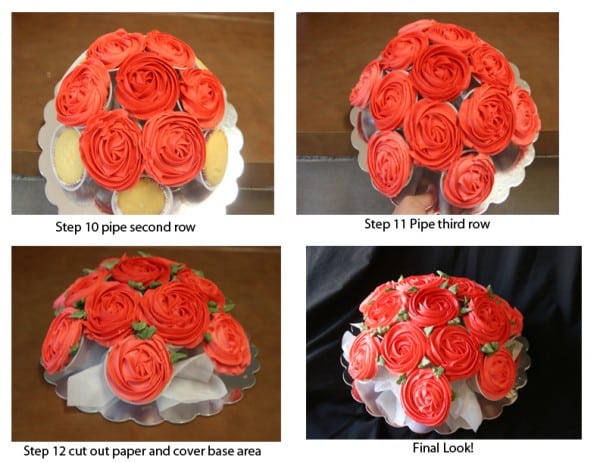 This is a simple yet creative way to display your cupcakes and perfect for special occasions like Mother's Day or for that special someone's birthday as a food gift.
You can experiment with colors and flavors of the butter cream for any occasion.
Rose Cupcake Bouquets
What needed:
13 cupcakes
Butter cream icing
Hot glue
4 oz plastic cups
Stapler
Cake board
Wrapping paper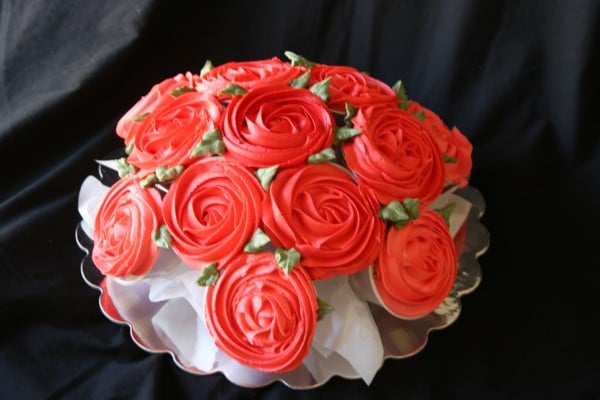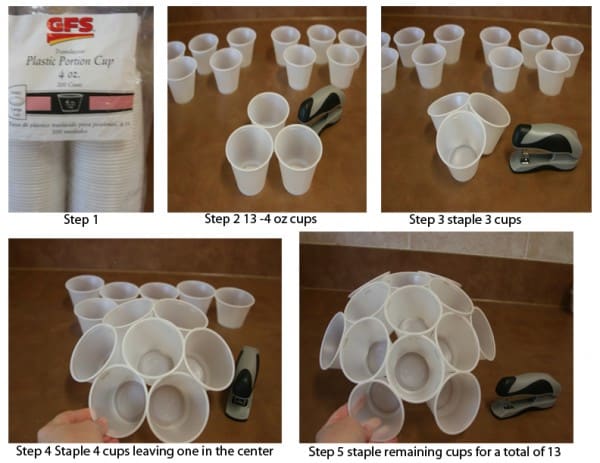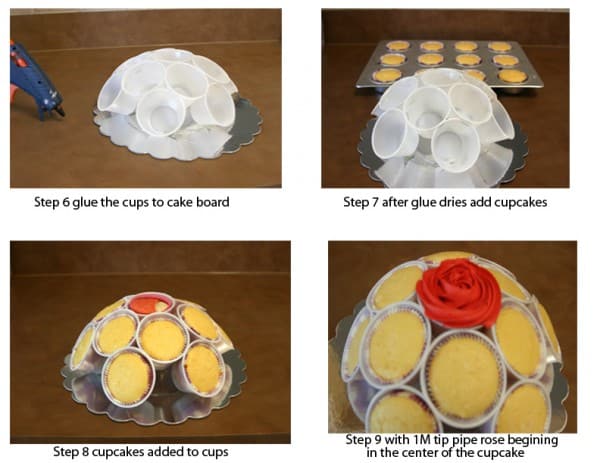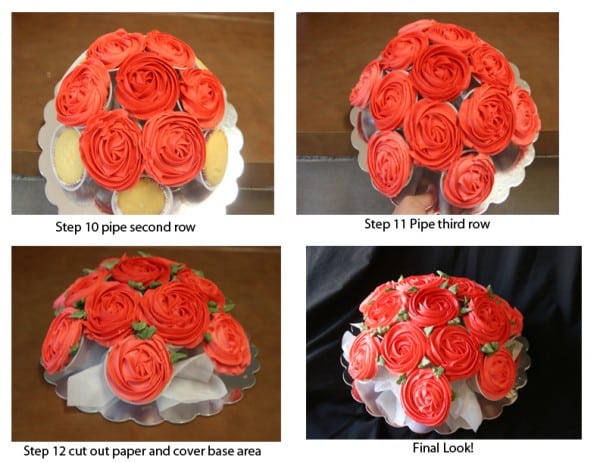 Tips :creating these cupcakes is to make the butter cream slightly thicker, and add a few tablespoons of water, which helps it crust over. This allows you to push the cupcakes together a lot easier without the butter cream swirl getting messy.