How to Transfer a Favorite Image on a Birthday Cake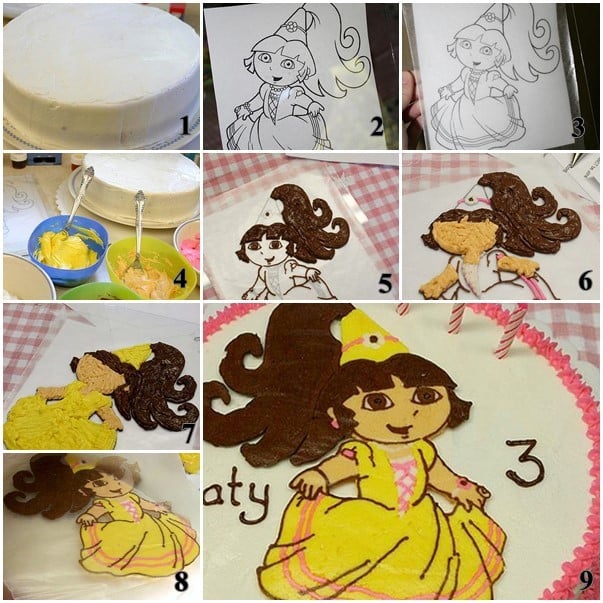 Have you ever wondered how to get an image on your cake top? Frozen Buttercream Transfer is very easy to do.
This is a tutorial to show you how to decorate a cake that makes you look pretty clever. The beauty of this method is that you can put anything you darn well want on a cake.
CHECK THE VIDEO BELOW
SEE THE INSTRUCTIONS
Just find a picture of your choice and print it out. If not flip the picture over and trace it out with a black marker. When done tape the picture to a flat cookie sheet that will fit in your freezer.
Then you need to tape wax paper over the picture. Make sure you don't over tape the wax paper down because you will need be able to remove this to do the transfer.
Outline your picture with buttercream in what ever color you like, black works the best most of the time. Then you can just fill in the areas with the other colors.
You don't need to make sure it is smooth right now just completely filled in. After you are done filling in your colors put it in the freezer for about 5 mins to get it nice and hard.
After taking it out pull the tape off the waxed paper and flip it over on to your cake. You may need to rub your hand over it a little to get it to release off the wax paper.
Don't worry if some of the outline sticks to the wax paper because you can go back and outline it again in thoughs areas.
Now you will need to smooth the transfer out to get all the lines out. I like to use paper towel, Viva works the best! Now you will have the perfect picture on your cake.