DIY Oreo Cookies and Cream No-Bake Cheesecake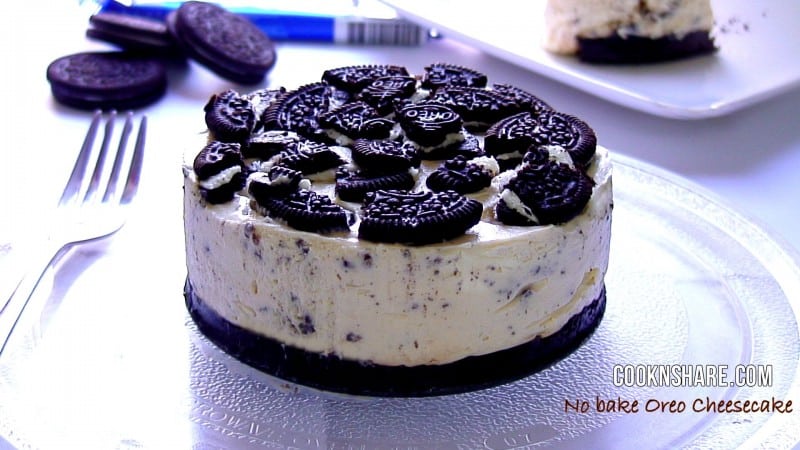 Oreo no bake cheesecake is a simple and delicious dessert. It is made with Oreo vanilla cookies, cream cheese, and whipping cream. It is great to be served as a dessert, snack, ,at social gatherings or birthday parties.
This recipe makes enough to fill a 5 inch spring form pan. It does give you a little extra filling, however. In light of this, you may want to make up another little cake.
CHECK THE VIDEO TUTORIAL
No Bake Oreo Cheesecake
Author: David Hood
Recipe type: Dessert
Cuisine: American
Prep time: 30 mins
Total time: 30 mins
Serves: 3-4 Sservings
More Details here