DIY Colorful Swirled Cupcakes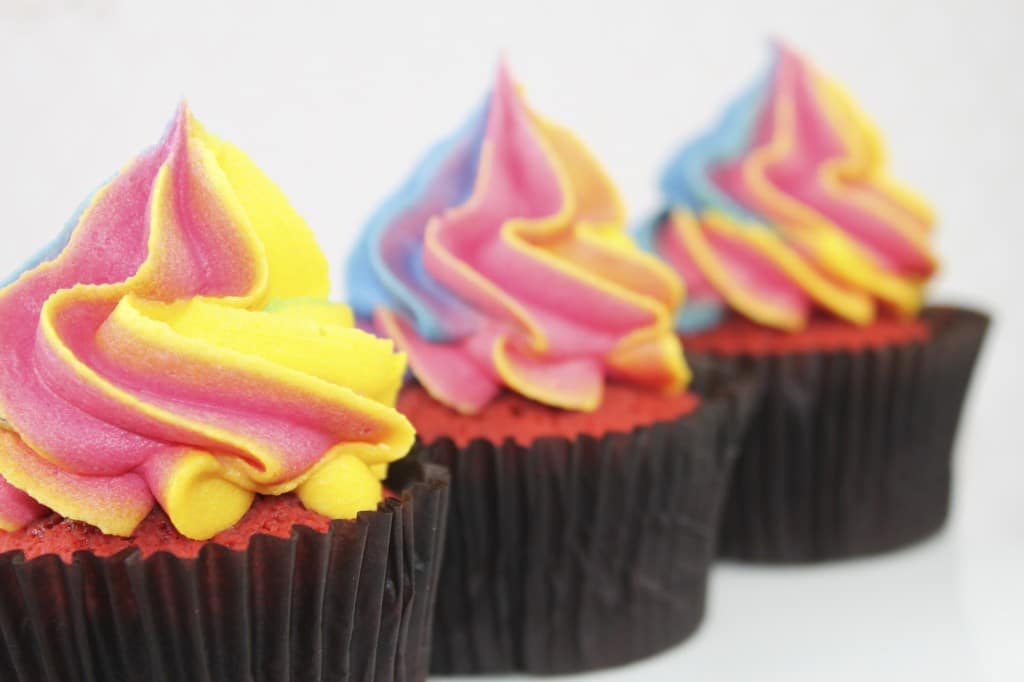 Do you want to learn how to do a colorful swirled cupcake? Check out this great idea. It's a fun and easy way to implement different colors when you're decorating cupcakes.
With as many ways as there are to decorate cupcakes, they can be really boring if you just slap some plain icing on them. I like to make them fun and interesting, and one of my favorite ways to do that is with colorful, swirled icing.
Easy Rainbow Frosting Swirl Technique for Cupcakes!
What you will need
cupcakes
disposable icing bags
a star-shaped icing tip
paint brush
food color
The first things you'll need, of course, are cupcakes and icing! This technique works best with white decorator's icing (see my recipe at the end of this post).
More details here