Wilton Swiss Meringue Buttercream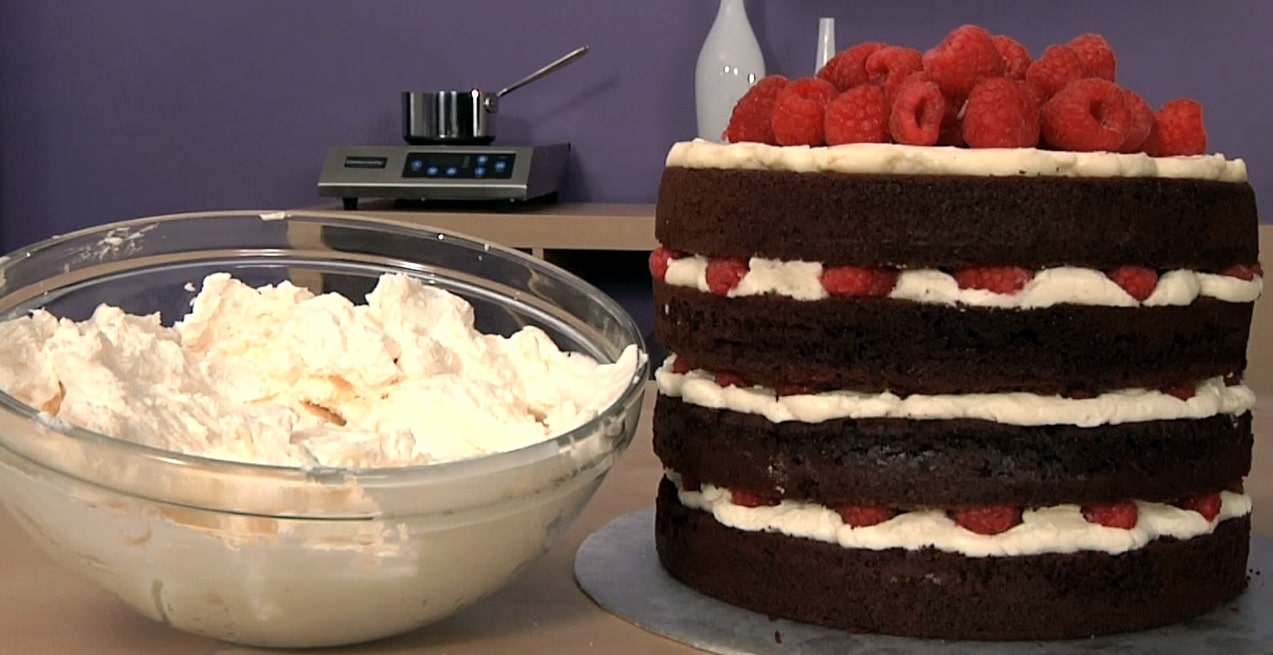 Looking for a buttercream icing that has a rich and creamy flavor? Well, any way you slice it, Swiss meringue buttercream is very smooth, silky and of course, delicious!
This thin to medium consistency icing is perfect for filling layers in naked cakes or icing cakes. What makes this icing different than a traditional sweet Wilton buttercream is the use of cooked egg whites.
Watch the video to see how to make Swiss meringue buttercream. It's filled with helpful hints that will help you make this delicious icing.
Swiss Meringue Buttercream
4 egg whites
1 cup granulated sugar
Pinch of salt
1-1/2 cups (3 sticks) butter, softened and cut into tablespoons
1-2 teaspoons Wilton Pure Vanilla Extract
In top pan of double boiler, combine egg whites, granulated sugar and salt. Whisk constantly over simmering water until mixture reaches 160°F on a thermometer, about 20-25 minutes.
Transfer to large bowl; whip at high speed with electric mixer until mixture cools to room temperature. Switch to paddle attachment on mixer. While beating at medium speed, add butter, one piece at a time, scraping bottom and sides of bowl as necessary. Add vanilla; beat until well combined.
Makes about 3-1/4 cups icing.