Wilton Royal Icing Recipe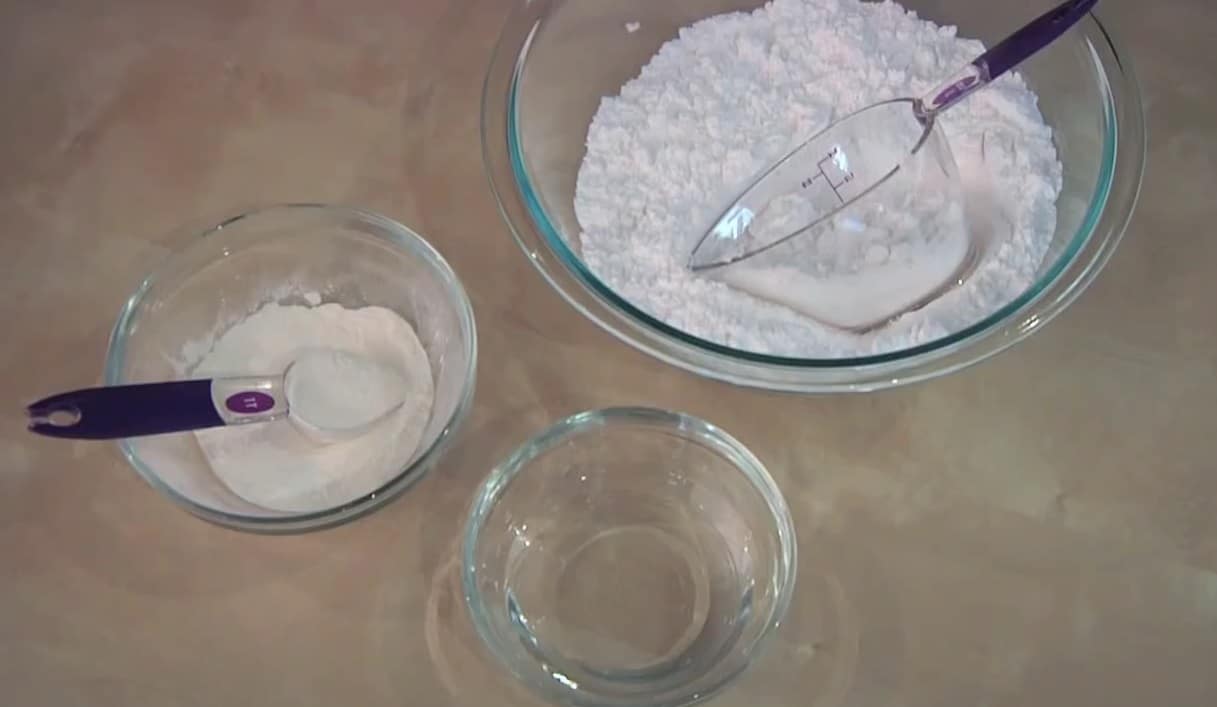 You can make this easy royal icing recipe with three ingredients: meringue powder, confectioners' sugar and water.
There's more than one way to make this hard-drying icing. You can make royal icing with meringue powder, eggs or you can mix up a no-egg variation.
Either way, this smooth, hard-drying icing is perfect for making decorations in advance.
Royal Icing Recipe
3 tablespoons Wilton Meringue Powder
4 cups sifted confectioners' sugar (about 1 lb.)
5 tablespoons water
Instructions:
Step 1: In large bowl, beat all ingredients at medium speed of stand mixer until icing forms peaks and loses its sheen, 7-10 minutes. If using a hand mixer, beat at high speed 10-12 minutes. If peaks are not forming, increase the mixer speed and continue to beat.
Step 2: To prevent drying, cover the bowl with a damp cloth while working with icing.
Hints:
Thinned Royal Icing: To thin for pouring, add 1 teaspoon water per cup of royal icing. adding 1/2 teaspoon water at a time until you reach the proper consistency. Use grease-free spoon or spatula to stir slowly.
Store in airtight container at room temperature for up to two weeks. Before using, beat well at low speed.