Rose Cake Pops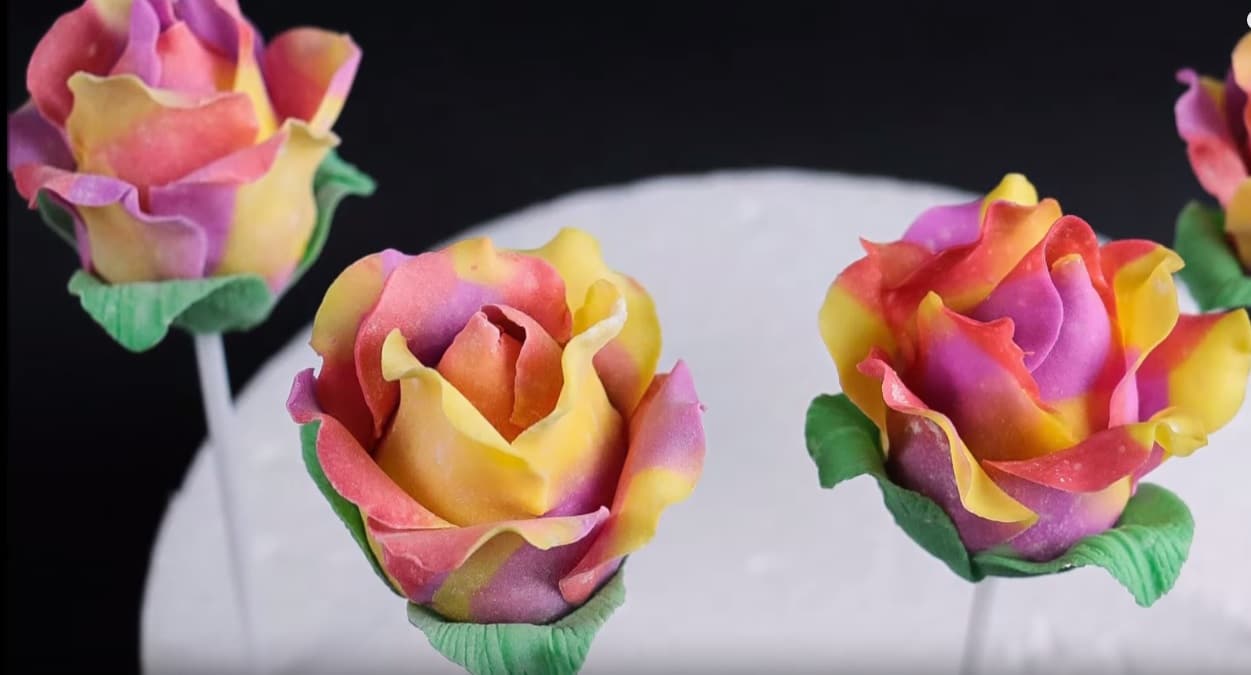 This tutorial show you how to create multi coloured petals out of modeling chocolate and how to make a rose cake pop. Easier than it looks!
MODELING CHOCOLATE RECIPE
90 grams white compound chocolate (i.e chocolate buttons, Nestle melts etc).
30 grams light corn syrup (I use Karo)
CAKE POP MIX:
100 grams vanilla cake of your liking
2 teaspoons of chocolate ganache
This Recipe Makes 4 ROSE CAKE POPS
If you are doubling the recipe, remember to be conservative with your chocolate ganache and add a little at a time. You can always add more, but you can't take away once it's been added. It's safe to have some spare cake crumbs at the ready in case though.
https://youtu.be/_JupgaJftUE
COLOURS USED:
All Americolour soft gel food colours:
Egg Yellow
Super Red
Electric Purple
Sky Blue (mixed in with what I had left of egg yellow modeling chocolate to make green)