How to Make Ice Cream Cone Cake Pops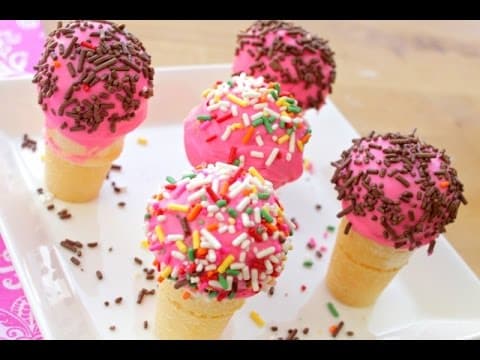 A quick and easy way to make ice cream cone cake pops! I had a lot of fun making it and I hope you do too! Enjoy!
Whether it's for a birthday party, barbecue or Wednesday dessert, your kids (and husband) will absolutely adore these mini ice cream cakes.
Make Mini Ice Cream
Trust me when I say this, you'll never buy another ice cream cake again!