Easy Guide to Making Awesome Cake Pops [Video]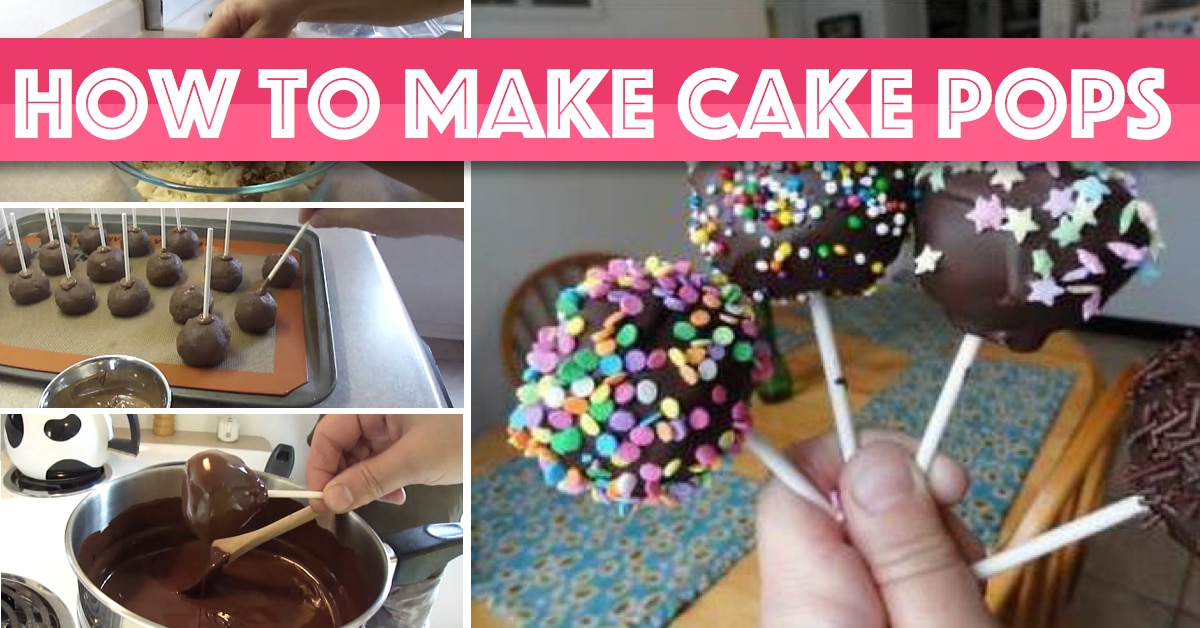 Gone are the days of those tasty cupcakes it seems as cake pops are all the rave in recent times with these super-cute delights taking over every occasion; from birthday parties to gala weddings.
We are not sure where all the cake pop frenzy started, but we do totally get the reason for why people absolutely love them. Moreover, they seem like perfect treats for a cool evening party on a lovely spring/summer day!
How To Make Cake Pops [Video]
Ingredients for Cake Pops
Cake of your Choice
Creamy frosting (vanilla, chocolate or any other that goes with you cake)
Mixing bowls, pans and Ice cream scoop
Premium white chocolate or candy melts
Cake pop sticks
Sprinkles
So, how do you go about making these amazing cake pops? It is a lot easier than you think and this tutorial from Divas Can Cook involves three simple steps. First you need to bake a cake in the flavor of your choice for the tasty center. Once you have the cake in place, it is time to mash it up into crumbs. From here, add some frosting to hold it all together (do not use too much frosting) and then scoop out the mix into round balls.

That is it folks; your cake pops are good to go. Put them in treat bags or use them to decorate the party table in style and color! [Images: Praise Wedding]