How to Make Royal Icing Daffodil Flowers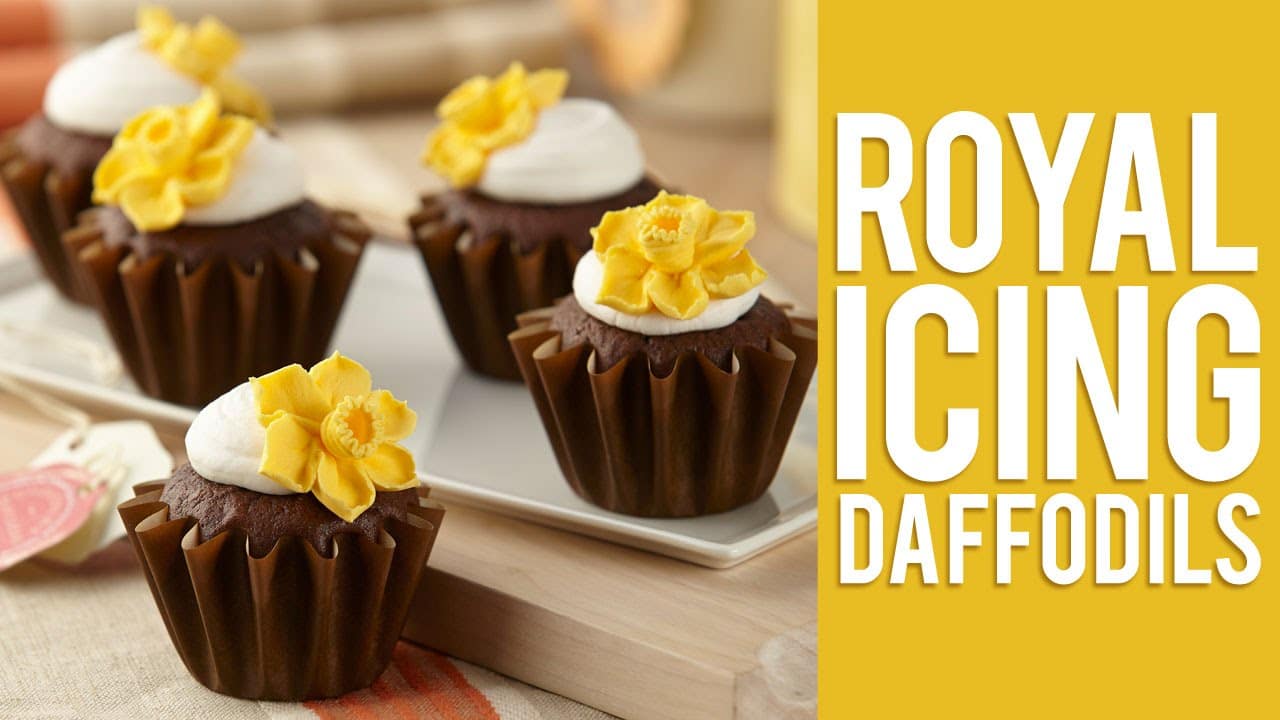 Learn how to make edible daffodil icing flowers for spring. This easy decorating trick will take your treats to the next level. Tips, tools and ingredients listed below.
These edible daffodil flowers are perfect for Easter, Mother's Day and other spring parties!. Top individual treats like cupcakes or brownies with daffodil icing flowers. Or, decorate an entire cake with these spring-themed flowers.
INGREDIENTS
Medium consistency royal icing
Lemon Yellow Icing Color
Cornstarch
TIPS
– You can buy pre-cut icing flower squares. Or, cut regular parchment paper to size.
– Use a pair of flower lifter scissors to remove it from the nail
– Prepare daffodil icing flowers one day in advance to decorating your treats.