DIY Marshmallow Snowman Cupcakes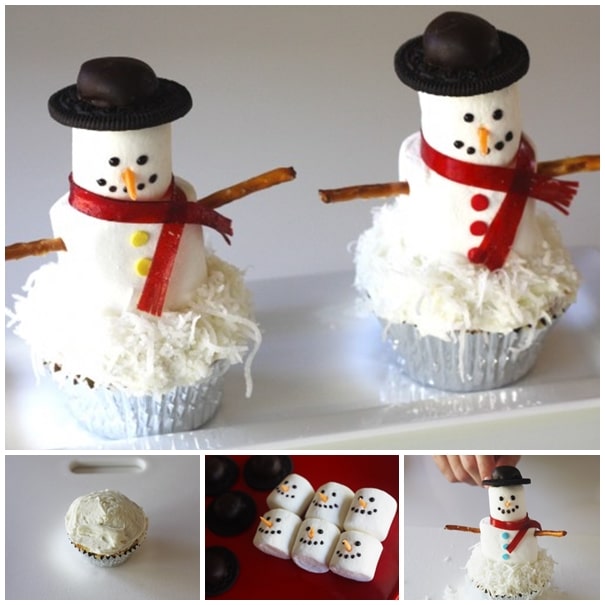 Looking for cupcake idea this holiday season? Here it is ! These delicious snowman Christmas cupcakes use marshmallows.
Children will have fun making these cupcakes and will enjoy eating as well. This cupcake recipe of snowmen cupcakes is so easy the whole family can participate.
How to make Snowman Cupcakes!! Easy tutorial on cute holiday cupcakes!
They are fun and easy christmas treats, a hit with kids and adults!