Whip Cream Frosting Recipe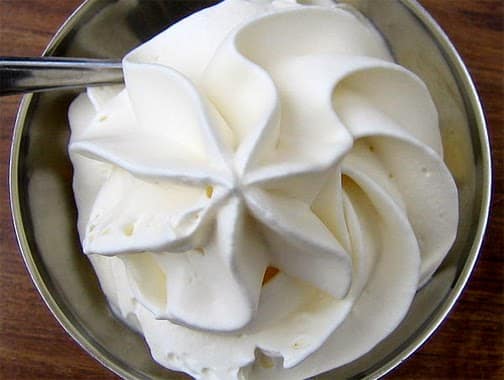 A beautiful, fluffy frosting that you can use on your cakes and cupcakes. The whipped cream ( 35% ) make this frosting fluffy and it is less sweet than buttercream frosting.
Ingredient
Heavy Cream chilled
sugar
flavorings
Preparation
Pour the chilled cream into the electric mixer and start whisking slowly. At this point, you can start adding the sugar and flavorings like vanilla or mint. As the cream thickens, you can turn up the speed until the cream starts forming soft peaks.
However, before it reaches the desired stiffness, turn the speed on low to prevent the cream from clumping and separating.
If you are using a mixing bowl, pour the cream and begin whisking. The whisk should be held with the wire pointing downwards.
Draw the whisk through the cream in sharp, quick motions, alternating between circular motions and straight strokes. Usually, it takes around four minutes to whip one cup of cream. Small bubbles will start appearing on the surface at first and then it will become foamy. As the cream builds volume, it will pass through several degrees of stiffness.