This Rainbow Cake Has A Sweet Surprise Inside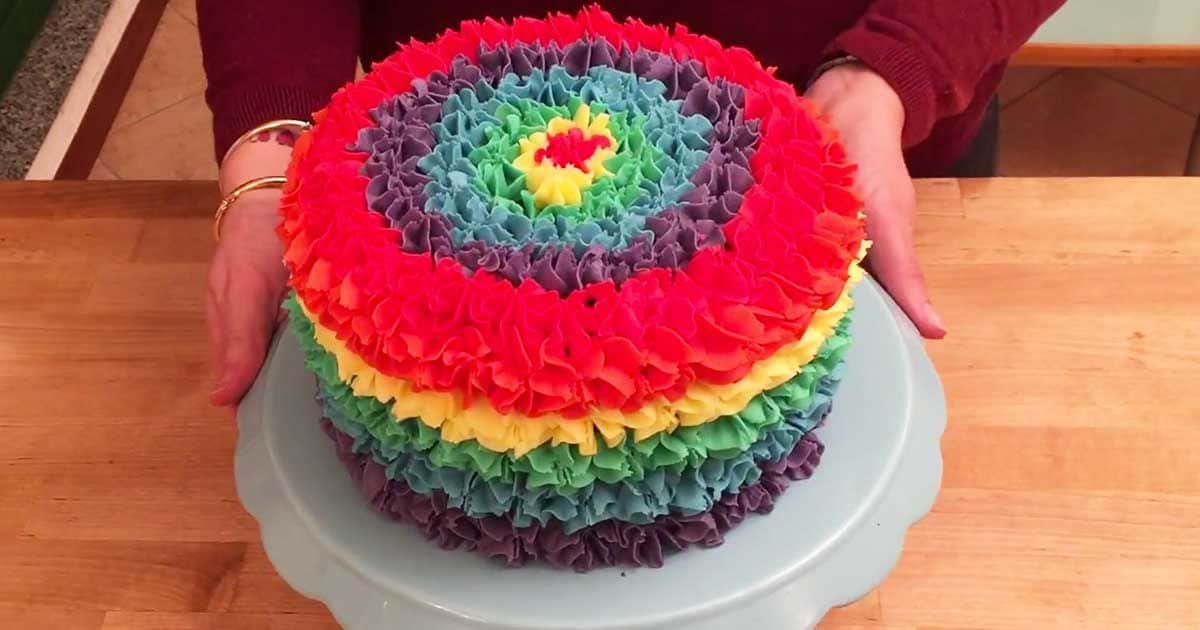 I love this cake! It looks delicious. I love cake in general but a cake that has a fun secret surprise of M&Ms inside is the best thing ever! I think this would be wonderful for a 'gender reveal' cake. Pink or blue?! Lol.
Brit and Co has an adorable collection of DIY pinatas. Edible is all good but there is just something satisfactory about smashing colorful paper mache creations and seeing candy scatter everywhere.
Find the delicious video tutorial here… Enjoy!
I love the individual mini ones! Who has time to make those?! I hope that I do someday. Check out all of the 'smashing' ideas here.