How to Make Watercolor Drip Chocolate Cake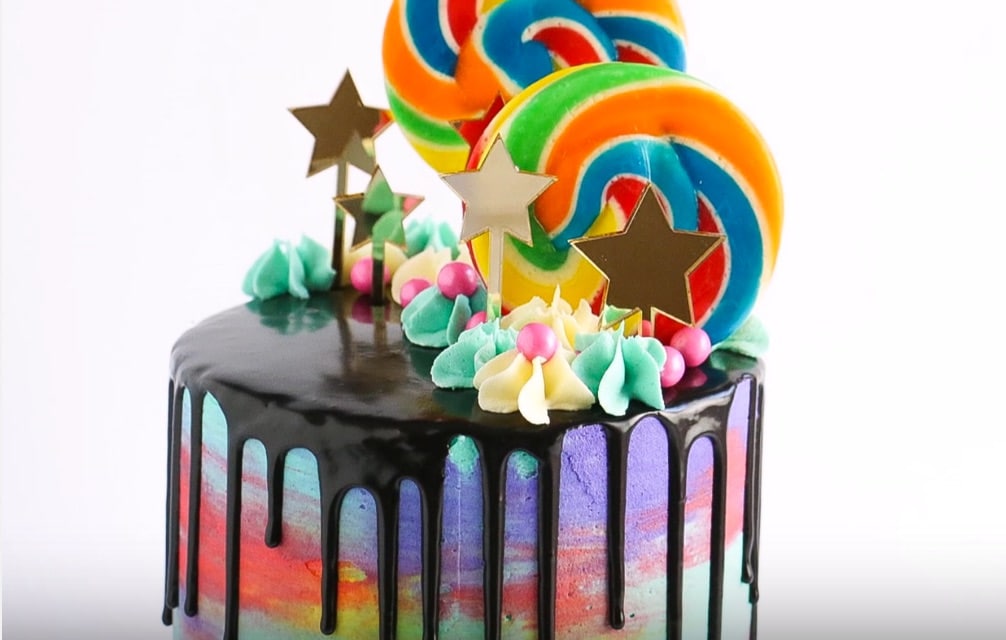 This cake looks as good as it tastes. Rosie from Rosie's Desert Spot has graced us with another mesmerizing cake recipe.
You may think the process of making it must be very complicated, in fact it is not as difficult as you thought.
Rosie used a simple technique with her cake stand to be able to create this Watercolor Drip Chocolate Cake.
Rosie stacks five 6-inch chocolate cakes. Next, she coats them with a layer of yummy buttercream frosting. Now, her canvas is ready.
The best part is how she creates a beautiful dripping effect again with piping bag.