Color changing cake icing technique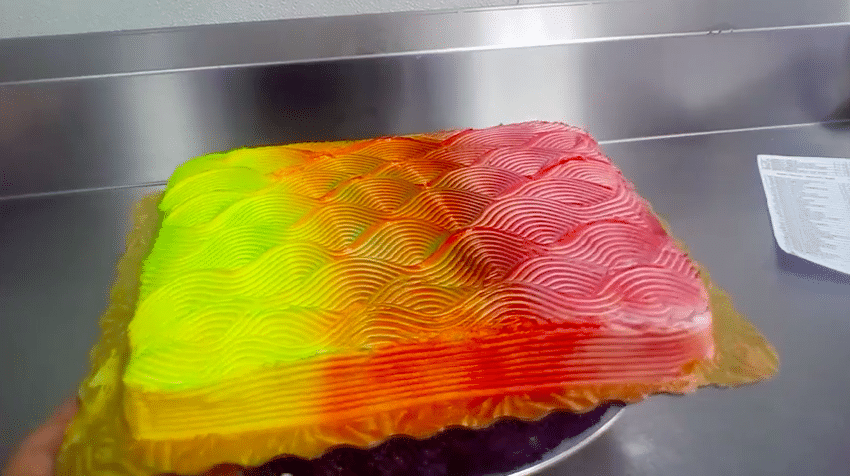 We have no idea how this is possible, but a cake decorator has create a color changing cake using the ridges in the icing.
Either way, our minds are completely blown! Just watch…
Who doesn't want to taste the rainbow in cake form? If you do, this awesome color changing cake video will make your day. The icing on the cake is exactly what makes it appear so magical.
The contrasting colors look like they melt all across the top and sides of the tasty frosted treat in a series of neat waves.