Billowed Cake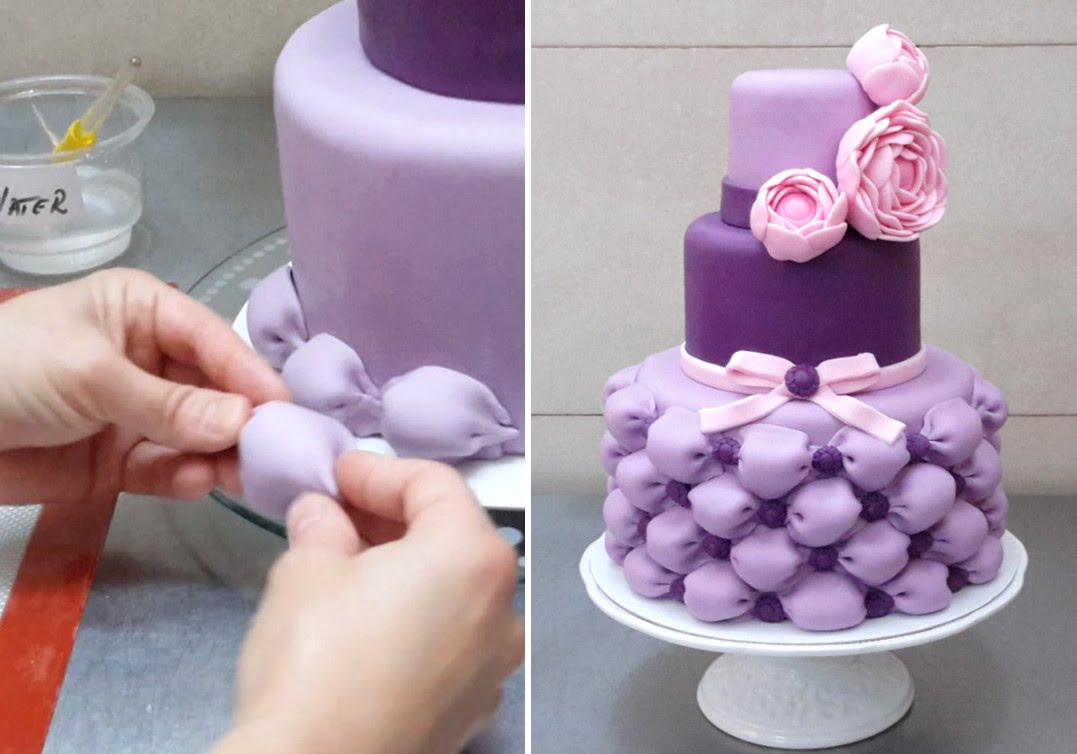 The first time I saw a cake with fondant billowing I was amazed, intrigued and knew that I wanted to try it on a cake one day!
You can use fondant circles, flowers, shapes or dragees to fill in the seams and change up the look of the billowing. I hope this has helped explain how to create this timeless effect and inspired you to try it on your own!
I've never seen this cake decorating technique in action, but it looks incredible and do-able.