7 Chocolate Decorations – Shards, Spheres, Discs and More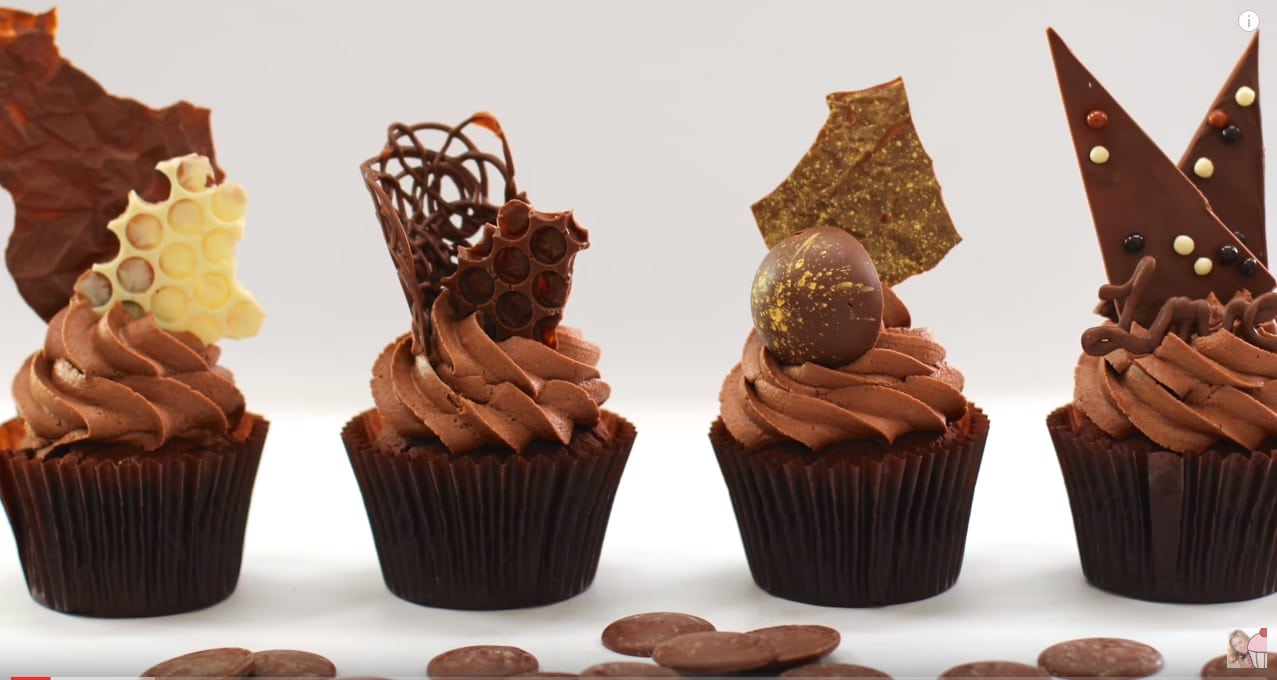 Modelling chocolate is a wonderful versatile medium. It is made from a combination of chocolate and corn syrup or glucose, and has a similar texture to Tootsie Roll candies.
An old bit of scrunched up paper? A snap seal bag? A cake pop mold? This tutorial show you how to take common kitchen staples and turn them into EDIBLE ART –
Your cakes and cupcakes just got a whole lot cooler!