4th of July Cakes: Celebrating Independence Day with Sweet Delights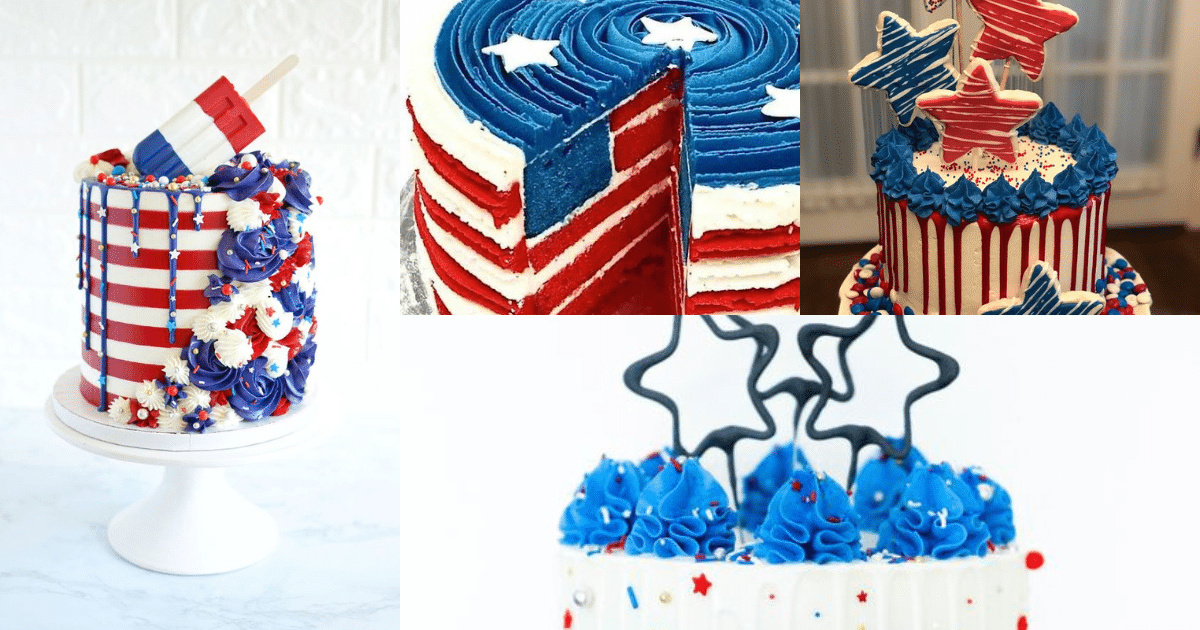 The 4th of July is a significant day for Americans, as it marks their Independence Day. It's a time when people come together to celebrate freedom, patriotism, and the birth of their nation. And what better way to enhance the festive spirit than by indulging in delicious 4th of July cakes?
In this article, we will explore the history and significance of Independence Day, discover different types of cakes to savor on this special occasion, and provide you with some mouthwatering recipes to try at home. So, let's dive into the world of sweet delights and make this 4th of July truly memorable!
History and Significance of Independence Day
Independence Day, commonly known as the 4th of July, commemorates the adoption of the Declaration of Independence on July 4, 1776. This historic document declared the United States' freedom from British rule and established the nation's sovereignty.
The day symbolizes the birth of the United States of America and its values of liberty, democracy, and independence.
Traditional 4th of July Cakes
Classic American Flag Cake
The Classic American Flag Cake is a timeless favorite for Independence Day celebrations. It features a moist sponge cake covered in creamy white frosting, adorned with fresh strawberries for the red stripes and blueberries for the stars. The result is a stunning edible replica of the American flag that will impress your guests.
Red, White, and Blue Velvet Cake
Put a patriotic twist on the classic red velvet cake by adding layers of white and blue velvet cake
Stack the layers with cream cheese frosting in between, and decorate the top with a sprinkle of red and blue edible glitter. The Red, White, and Blue Velvet Cake will be a showstopper on your dessert table.
Firework Cupcakes
If you're looking for individual servings with a burst of flavor, firework cupcakes are the way to go. Bake moist vanilla or chocolate cupcakes, swirl blue and red buttercream frosting on top, and add edible silver stars as a finishing touch. These mini firework displays will light up your taste buds.
Patriotic Berry Trifle
Layered desserts always make an impression, and the Patriotic Berry Trifle is no exception. Alternate layers of vanilla cake, whipped cream, and fresh red and blue berries in a clear glass bowl for a stunning visual effect. This refreshing dessert will keep your guests coming back for more.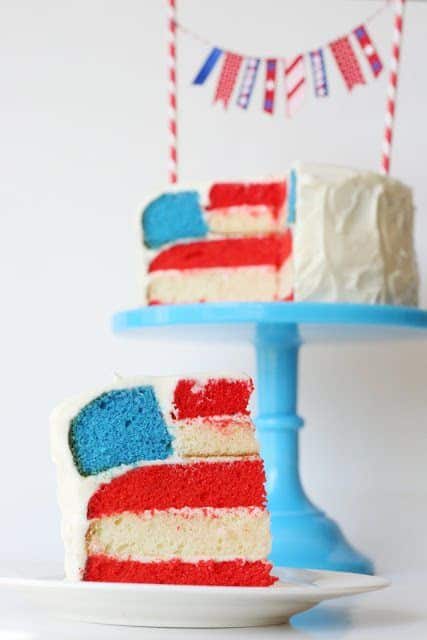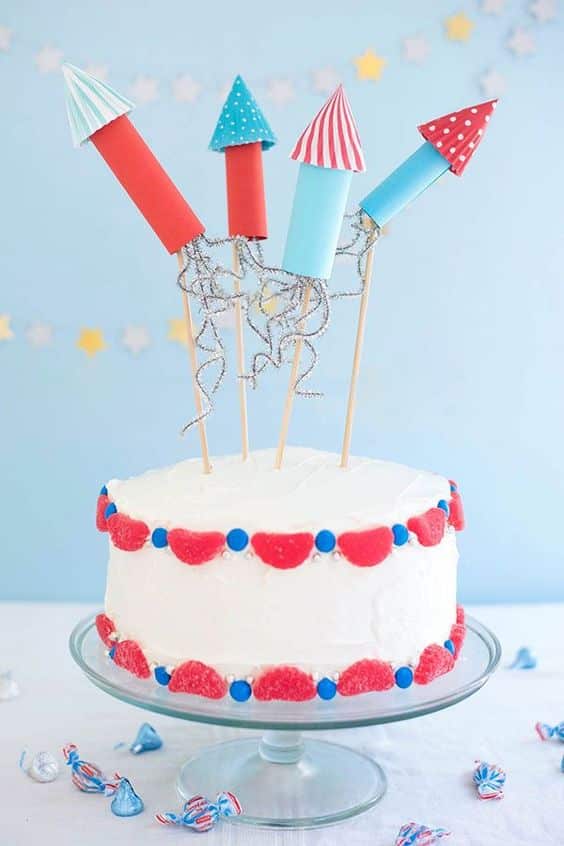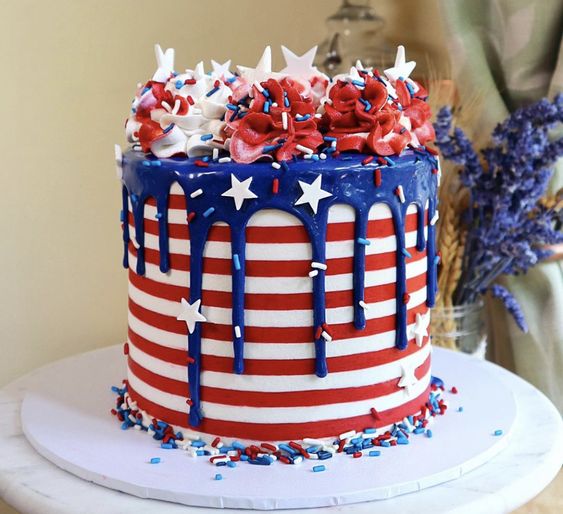 Unique and Creative Cake Ideas
Recipes for Homemade 4th of July Cakes
Classic American Flag Cake
Ingredients:
1 box of white cake mix
1 cup of water
1/3 cup of vegetable oil
3 large eggs
2 cups of whipped cream
1 pint of strawberries
1/2 pint of blueberries
Instructions:
Preheat the oven to the temperature specified on the cake mix box.
In a mixing bowl, combine the cake mix, water, vegetable oil, and eggs. Mix until well combined.
Pour the batter into a greased baking pan and bake according to the instructions on the box.
Once the cake has cooled, spread whipped cream evenly over the top.
Slice the strawberries and arrange them in rows to create the red stripes of the American flag.
Place a cluster of blueberries in the top left corner of the cake to represent the stars.
Serve and enjoy!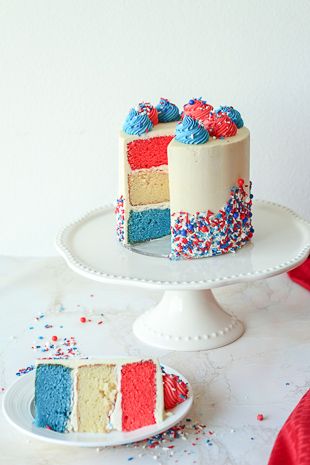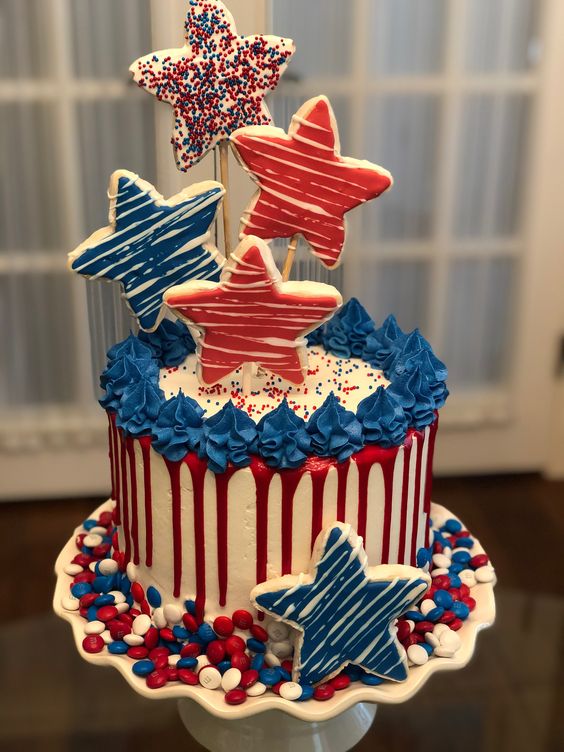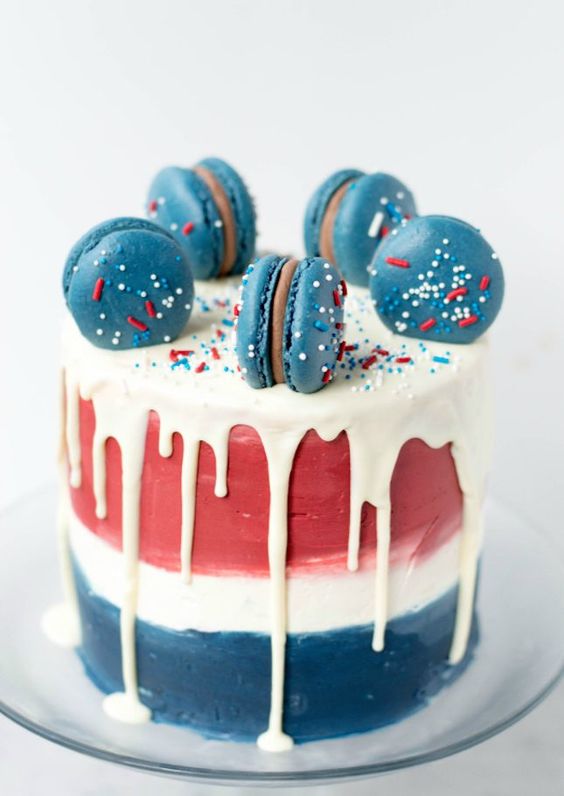 Tips for Decorating 4th of July Cakes
Use food coloring or edible glitter to add vibrant red, white, and blue colors to your cakes.
Consider using star-shaped cake pans or cookie cutters to create patriotic shapes.
Experiment with different frosting techniques, such as piping stars or stripes, to enhance the theme.
Garnish your cakes with fresh berries, edible flowers, or mini American flags for an extra festive touch.
Don't forget to place your cakes on a decorative cake stand or serving platter for an elegant presentation.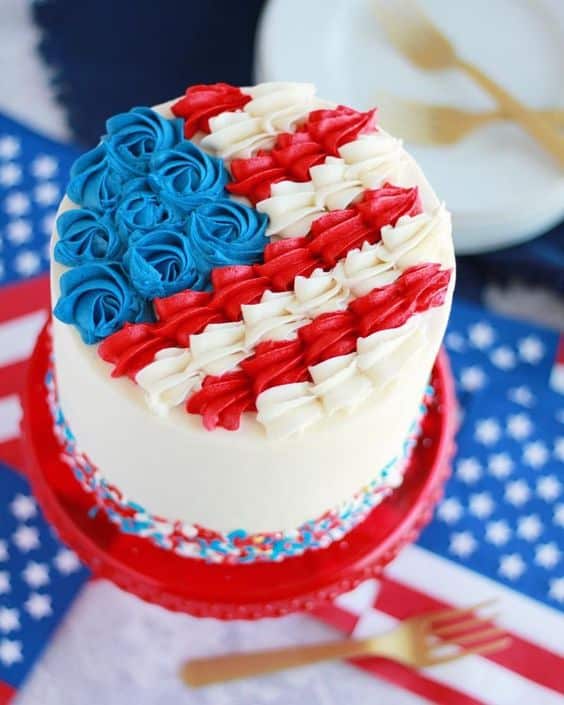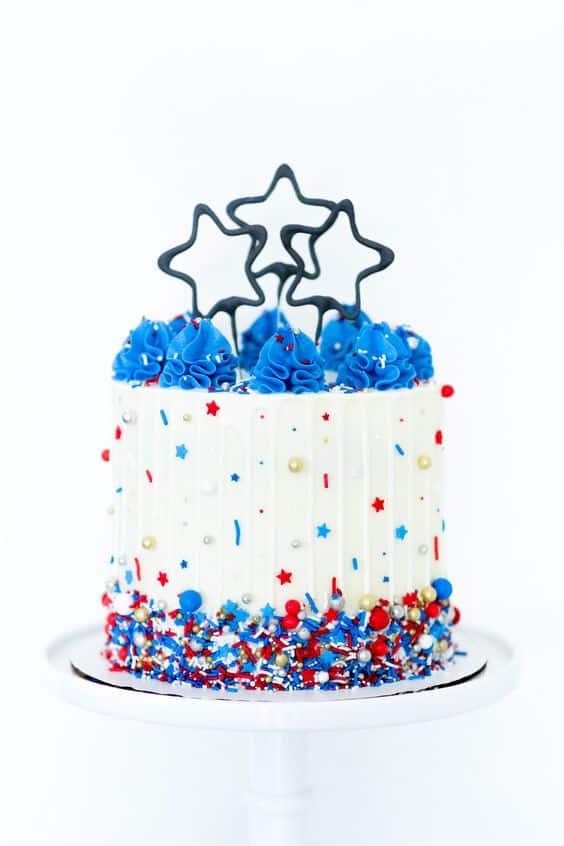 This 4th of July, celebrate in style with a delectable array of 4th of July cakes. From the classic American flag cake to unique and creative creations, there's a cake for every taste and level of creativity.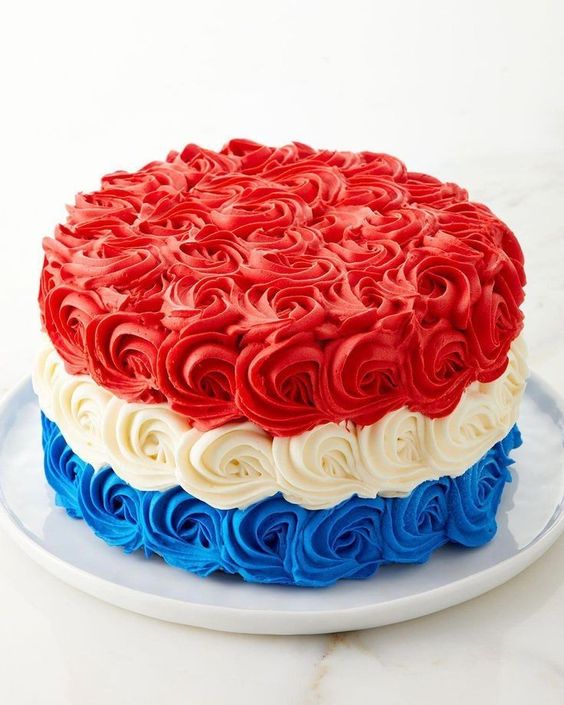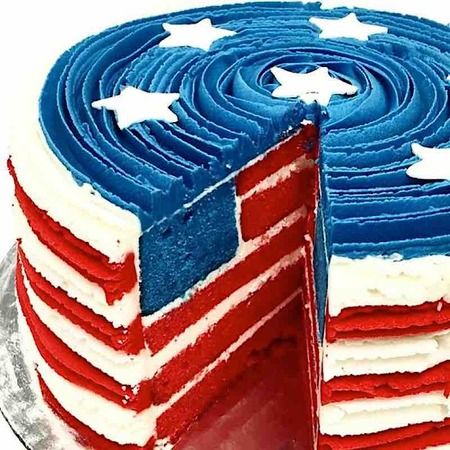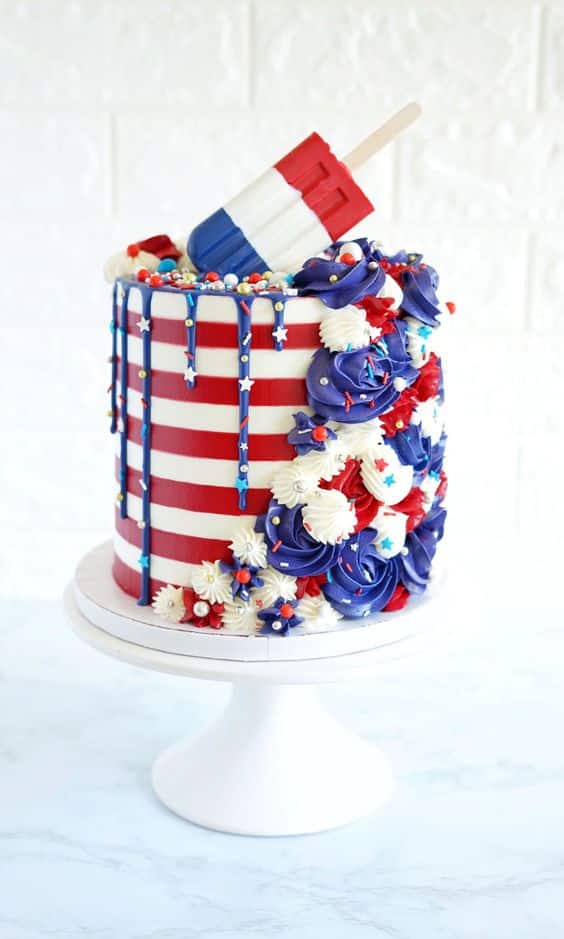 Whether you choose to bake a traditional favorite or venture into the world of whimsical designs, these cakes will be the centerpiece of your Independence Day celebration. So, gather your loved ones, indulge in the sweetness of patriotism, and make this 4th of July a memorable one.