15 Beautiful Cakes with Mermaid Tails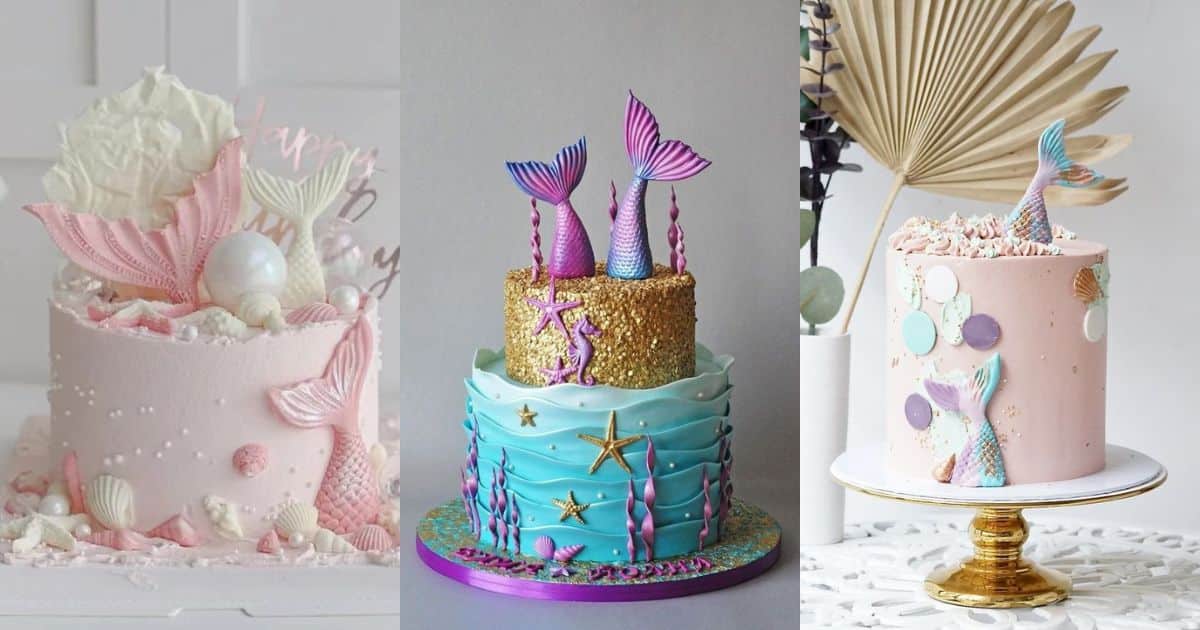 In the world of baking, creativity knows no bounds. From whimsical unicorn cakes to enchanting floral designs, bakers are continually pushing the boundaries of what's possible in the realm of confectionery.
One trend that has captured the hearts and taste buds of many is the creation of beautiful cakes adorned with mermaid tails.
In this delightful article, we will dive deep into the world of these ocean-inspired treats, exploring their mesmerizing designs, flavors, and the magic they bring to any celebration.
Mermaid-Themed Cakes
Mermaids have long been associated with enchantment and mystique. Their graceful tails and ethereal beauty have inspired countless tales and legends.
When translated into the world of cake decorating, the result is nothing short of magical.
Mermaid-themed cakes capture the imagination and transport us to an underwater realm where dreams come true.
One of the most exciting aspects of mermaid cakes is the endless possibilities for customization. Bakers can tailor these confections to suit any occasion, from children's birthdays to elegant weddings. The color palette, design elements, and even the flavor can be personalized, making each mermaid cake a unique masterpiece.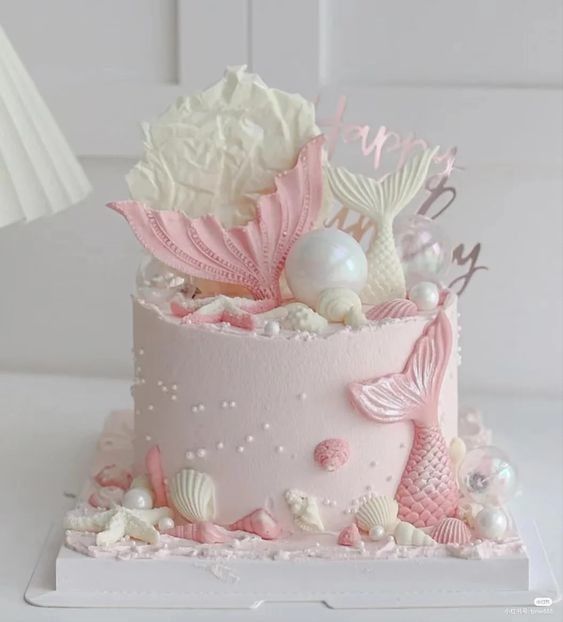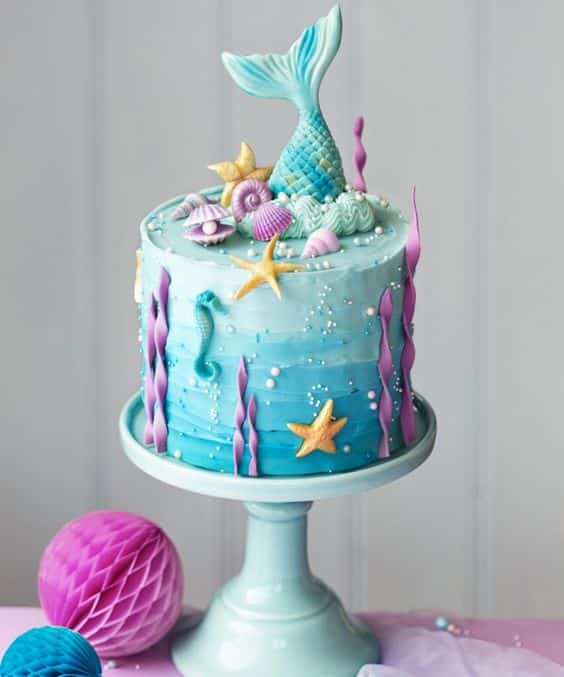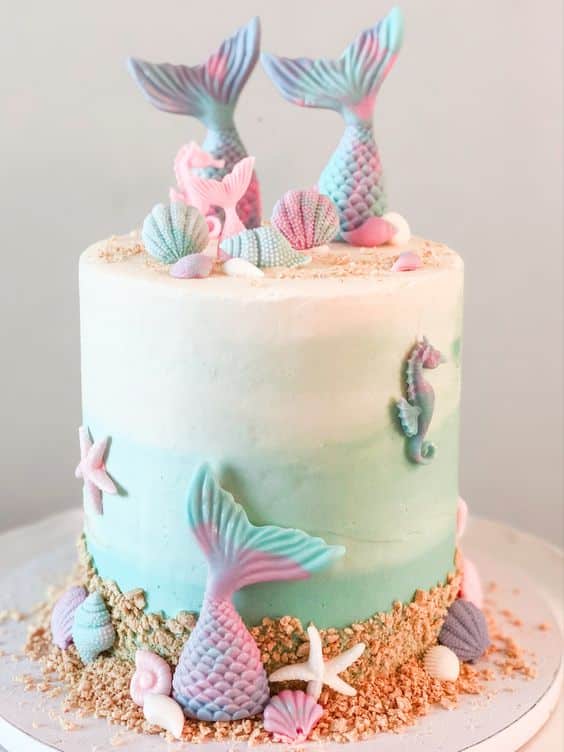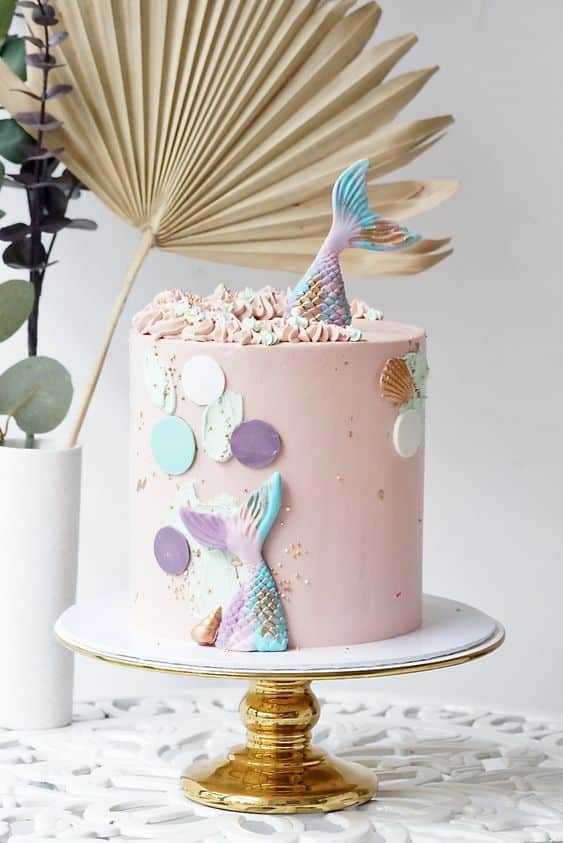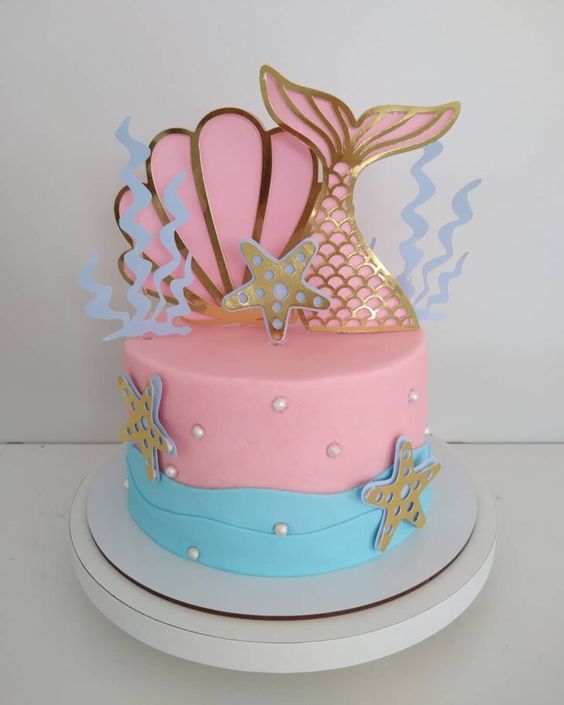 Crafting Mermaid Tails
Fondant Mastery
Creating a lifelike mermaid tail requires skill and precision. Many bakers use fondant, a pliable icing, to sculpt intricate tail details. Fondant allows for smooth, seamless finishes that resemble the scales of a mermaid.
Shimmering Edible Colors
To achieve the iridescent quality of mermaid tails, bakers use edible shimmer dust. These shimmering powders add a touch of sparkle and create a mesmerizing underwater effect.
Hand-Painted Details
For truly stunning mermaid tails, hand-painting is an art form. Talented bakers meticulously paint intricate patterns and gradients, bringing the tail to life with stunning realism.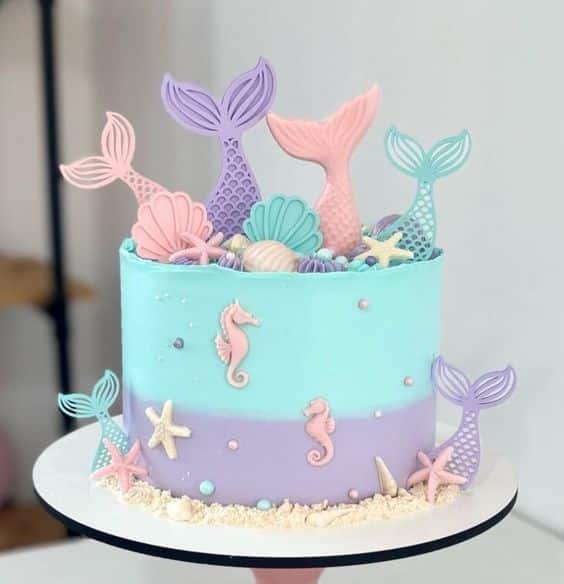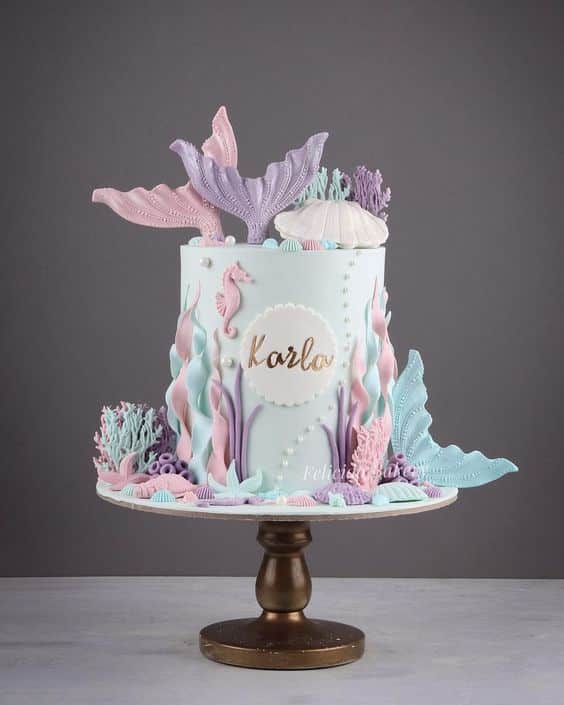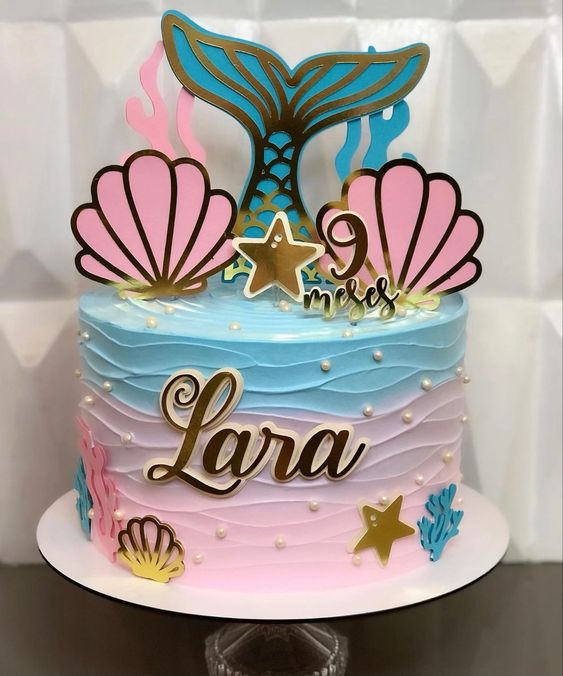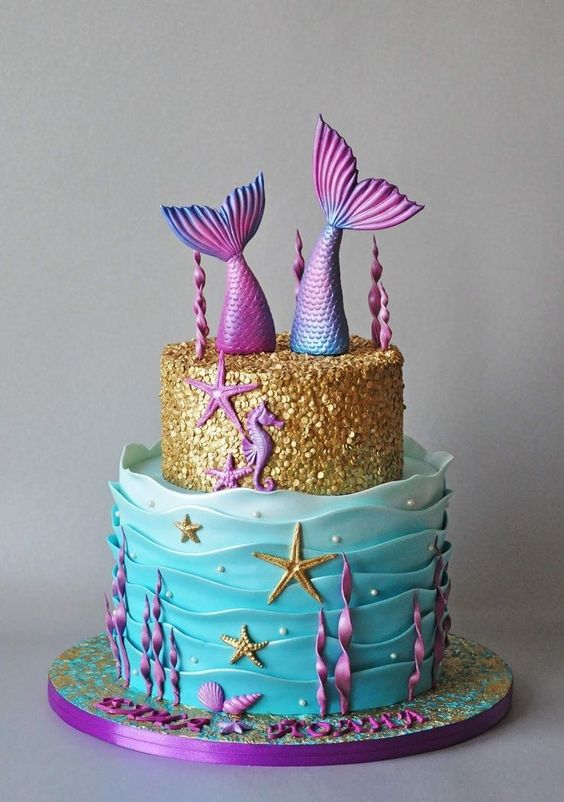 Ocean Blue Velvet Cake
The outer beauty of a mermaid cake is only surpassed by the deliciousness within. Ocean blue velvet cake, often infused with a hint of vanilla and almond, serves as the perfect canvas for the mermaid-themed decoration.
Sea Salted Caramel Delight
For those with a penchant for the sweet and salty, sea salted caramel filling adds a delightful contrast to the cake's sweetness. The combination is a taste of pure indulgence.
Tropical Coconut Paradise
To transport your taste buds to a tropical paradise, consider a coconut-flavored cake. Its subtle, nutty flavor pairs harmoniously with the other cake elements.