3 Delicious Layers Create Dessert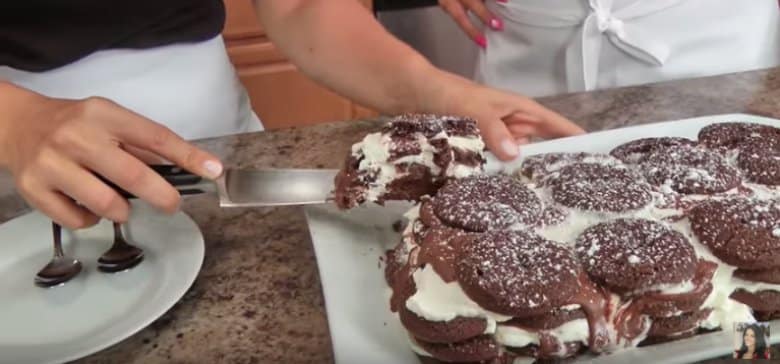 Trifles are just the best, aren't they? They bring some of our favorite things together in the easiest way possible for sweet, delicious results.
The latest one to tempt us is this creation from Laura in the Kitchen that uses cookies, whipped cream— and Nutella! We can't wait to try it, and we're sure you'll feel the same after you watch this tutorial.
You'll Need
– Plain chocolate cookies
– 1 small jar of Nutella
– Milk
– 1 1/2 cups heavy cream, whipped to stiff peaks
Oh my, that's tempting! Do you agree? Head on over to the Laura in the Kitchen site for the written recipe. (Just scroll down past the video and the links to other dishes.) What other treats do you like to use Nutella in? How would you adapt this dessert to make it even better?