Square Black and White Wedding Cake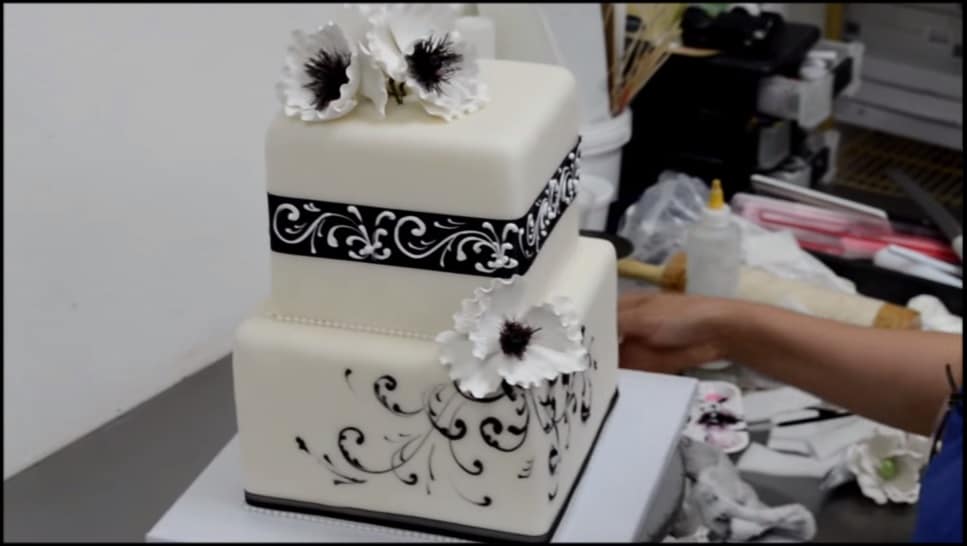 How to make square black and white wedding cake. Piping technique on wedding cake made by best cake decorator in Las Vegas.
Wedding cake is covered in fondant icing designed with hand black piping cake stacked on top of each other the Decorações 3D is made with scrolls are made by hand it a technique you can use on any cake like birthday or quinceaneras.
Black & White theme wedding cake
Small wedding cake designed in black piping design covered in smooth fondant icing also wrapped around the wedding cake is black fondant ribbon around the tiers by chef Mai of Pastry Palace of Las Vegas.