Recipe for chocolate eggs for Easter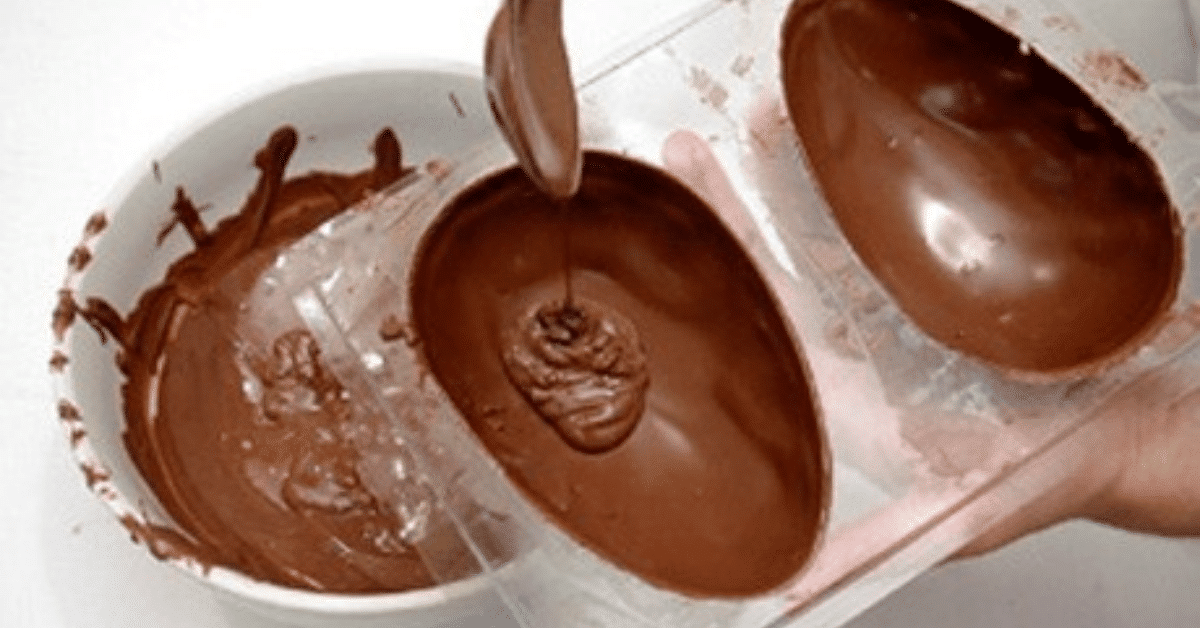 Everyone likes to receive and eat chocolate eggs at Easter. This year make your little chocolate eggs. Despite being laborious they look beautiful and delicious.
To make your eggs you need molds and chocolate, if you are not comfortable working with chocolate, buy chocolate that does not need to be seasoned.
For the little ones you can put toys inside. Decorate creatively
Homemade Easter eggs
Ingredients:
300g/10½oz dark chocolate (70% cocoa solids) or milk chocolate
Sunflower oil, for greasing
Different coloured icing, for piping
Chocolate eggs recipe
Polish the inside of each mould with a piece of kitchen towel, and sunflower.
Temper the chocolate. Break the chocolate into small and melt gently in a bowl over a saucepan of hot. Hheat until it reaches 43C, ande let cool to 35C.
Pour spoonfuls of the chocolate into each mould. Swirl around until coated, use the pastry brush if necessary and then remove excess chocolate.
Fill each mould in the same way. Repeat the process another two or three.
Wait for about 20 minutes for the chocolate to set in between layers.
Draw a clean ruler or the flat edge of a knife across the chocolate to ensure a clean edge every time you add a layer.
This is important so that the two sides of the egg stick together evenly.
Leave to chill in a larder or cool place until set.
To stick the two edges of an egg together, heat a baking sheet and then place the edges of two halves on it for a few seconds, then gently push the edges together.
Decorate the eggs.