Recipe for apple pie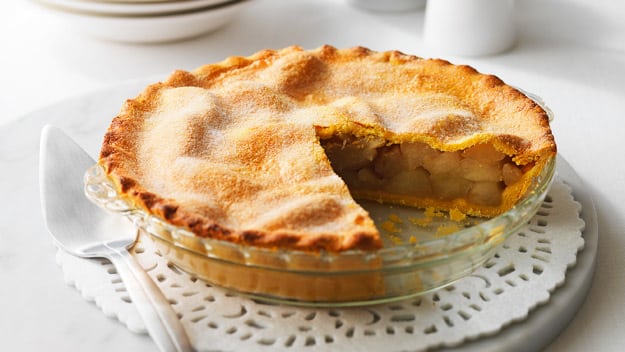 The apple pie is more traditional in the U.S., with huge variations in revenues the end result is always a pie knows a rainy afternoon or after a nice dinner with friends. The apple pie can be served plain, with cinnamon, with cream or ice cream, is a guaranteed hit at any party.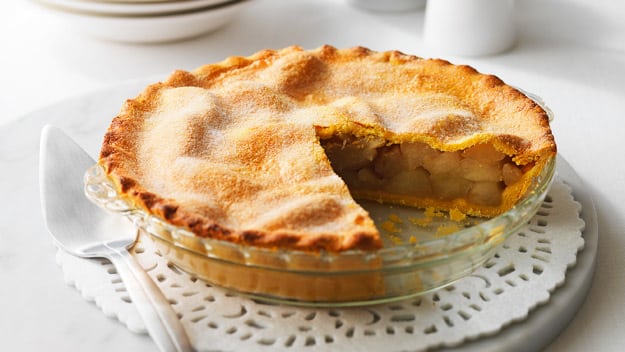 Recipe for apple pie
Ingredients
Pastry, but you can do at home that is for sale in supermarkets is also good
6 apples
5 tablespoons sugar
5 tablespoons water
butter
Cinnamon to taste
lemon
Preparation
Start by peeling and cutting into pieces 3 apples, place these apples in a saucepan with the water, sugar, zest of 1/4 lemon and a pinch of cinnamon
Bring to the boil and cook until verifying that the apples fall apart, remove from the heat and pass in a blender or wand.
Roll out the pastry until 1 cm thick, line a tarteira with removable bottom and put the apple filling
Take the remaining apples, peel and cut into thin wedges and more or less the same size, cover the dough with these apples.
Melt butter in microwave and brush the tart
Sprinkle with sugar and cinnamon to taste.
Bake at 180 degrees for 45 minutes.