Princess Tiara and Buttercream Ruffle Cake Tutorial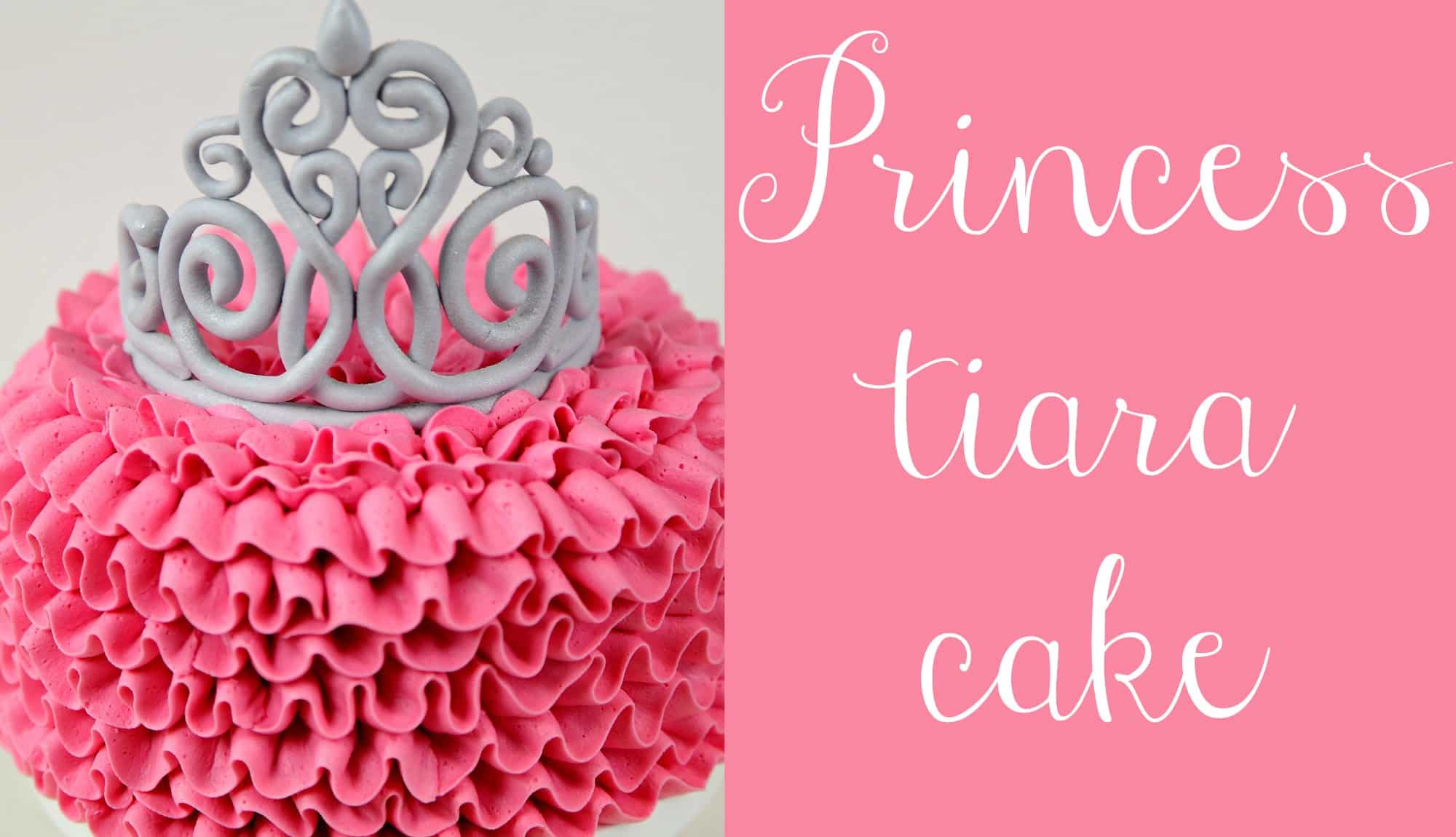 The cake itself has an eight-inch tier on the bottom and a six-inch tier on top. Each tier is about four inches tall with four layers of vanilla cake (colored pink, of course!) and vanilla frosting in each tier.
I coated each tier with a layer of buttercream frosting and covered them with white fondant. Several people have asked me what I use for fondant, so if you're wondering, I typically just buy Wilton rolled fondant (from Walmart or Amazon -- usually cheaper at Walmart) or Satin Ice vanilla fondant from Amazon. For me, it is much easier and quicker than making my own.
Materials
* 6″ round cake – crumb coated
* Additional 1kg (2lb 2oz) Sweet Buttercream tinted with Sugarflair Ruby food color
* Satin Ice fondant tinted grey with Tylose (CMC) added – or gumpaste/ sugarpaste
* Tiara template
* Large tin of fruit 825g (29oz) approximately
* Clay extruder
* Pizza cutter
* Exacto/ craft knife
* Shortening
* Sugar glue
* Small paintbrush
* Parchment/ baking paper
* Tape
* Cake stand or 8″ cake board
* Piping bag
* No. 125 Piping tip
* Spatula
* Turntable