Pina Colada Cake Recipe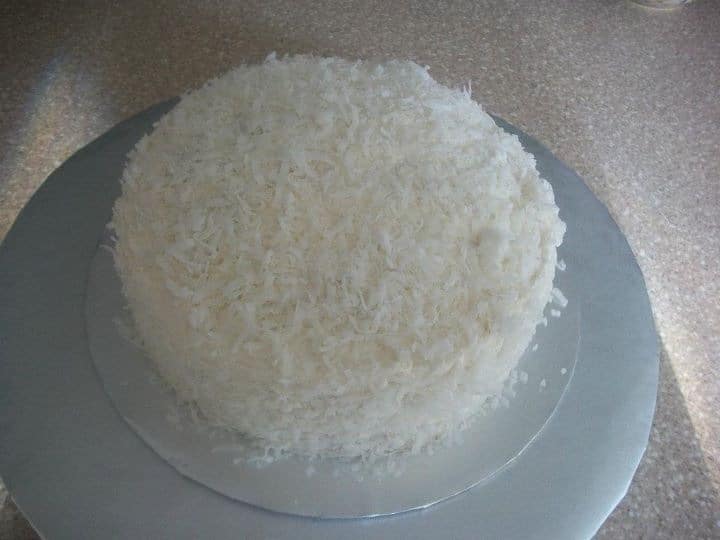 This is a small recipe as it was originally based on a cupcake recipe I cam across. It bakes into a cake very nicely – and doubles and triples easily.
One batch will yield a tall 6" cake, a short 8" cake or 12-15 cupcakes. It always gets rave reviews though!

Some useful tips:
- if you are planning to use coconut buttercream, omit the use of the coconut milk/coconut extract.
- this cake pairs really well with a vanilla or rum buttercream and makes a stunning dessert when you add shredded coconut as a garnish.
ENJOY!!
Ingredients:
Amount Ingredient 2 2/3 C All Purpose Flour 1 C Softened Butter 1 C Granulated (white) sugar 1 C
Coconut milk (do NOT use cream of coconut! Coconut milk can be found in the ethnic food section in your food store. If it is not available in your area, use whole milk and add 1-2 tsp coconut extract instead) 4 Eggs 2 tsp Baking Powder 3 Tbsp Dark Rum 1 8 oz tin Crushed pineapple, drained very well
Directions:
1. Preheat the oven to 350 degrees and prepare pans.
2. Sift the flour and baking powder together and set aside.
3. Combine the milk and rum in a glass and set aside.
4. In a large bowl, cream the butter until it is smooth and light. Gradually add the sugar and continue beating until it is nice and fluffy (about 3 minutes).
5. Add the eggs one at a time, beating well after each addition.
6. Add the dry ingredients to the butter mixture alternatively with the milk mixture – beginning and ending with dry ingredients.
7. Fold in crushed pineapple.
8. Bake for 20-25 minutes or until inserted toothpick comes out clean.