Oreo and Peanut Butter Brownie Cakes Recipe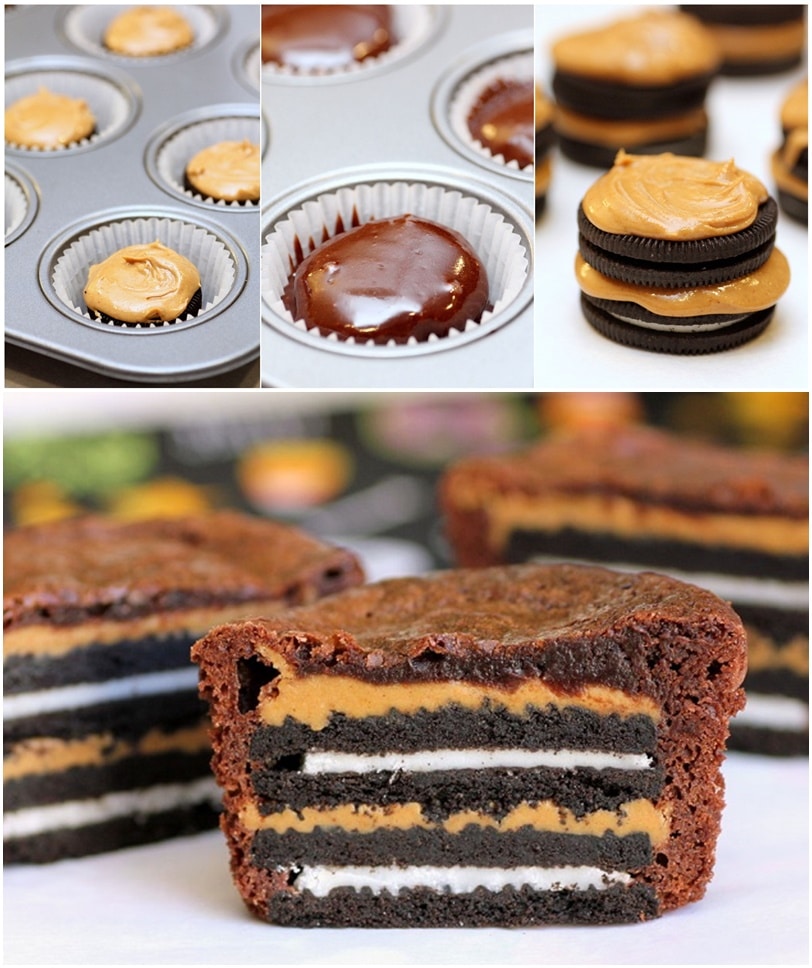 Oreo cookies are often used in cupcakes. This tutorial shows you how to bake really sweet and special brownies with peanut butter.
This is going to give you multiple layers of flavors. Yummy!
Amazing Oreo Peanut Butter Brownie Cupcakes
Oreo and Peanut Butter Brownie Cakes Recipe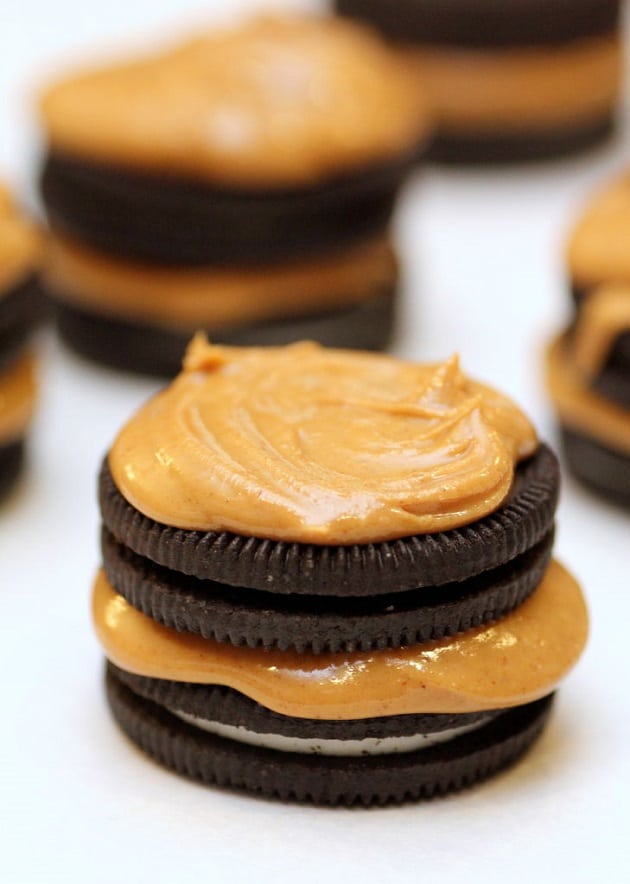 Ingredients:
1 box brownie mix;
24 oreo cookies;
1/2 cup creamy peanut butter.
Directions:
Make the brownie mix according to the package instructions.
Take 2 Oreo cookies at a time and place peanut butter on top of cookies, t
Place the two together and repeat until all cookies are covered with peanut butter and set aside.
Place oreo stacks into the cupcake lined muffin cups.
Spoon 2 tablespoons of brownie batter over each stacked oreos and let it run down the sides of the cookies. If you have left over brownie batter,
Bake separately in a separate baker or muffin tin.
Bake brownies and cookies at 350 degrees, for about 20 minutes. Let them chill entirely.