Orange Chocolate Mousse Recipe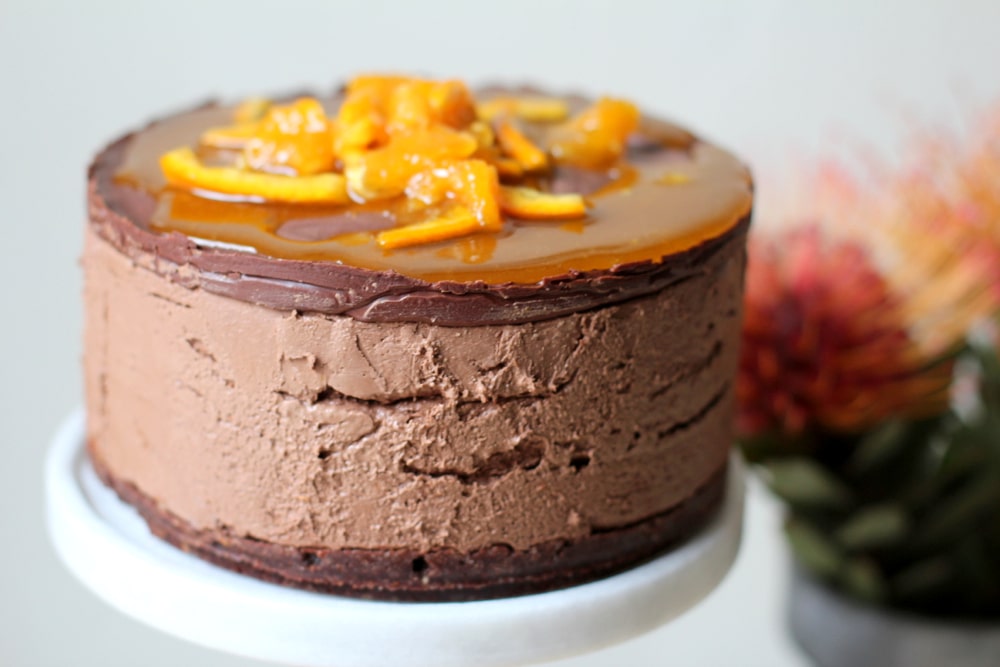 Don't be intimidated by making scratch chocolate mousse, Cake Central user, alfie, shares this recipe anyone can make.
Delicately light, yet rich and flavorful, use this mousse as cake filling or in a pretty glass for dessert.
This mousse can be used as a filling for tarts as well as inside of a chocolate bag. It is very light and refreshing.
Orange Chocolate Mousse
Ingredients
Heavy cream, soft whipped 16 oz.
Sugar, granulated 6 oz.
Water 2 oz.
Egg whites 4 oz.
Cointreau or Grand Marnier 1 oz.
Orange oil 1/2 tsp.
Semi-sweet chocolate 9 oz.
Instructions
1. Whip heavy cream to soft peaks and set aside in a refrigerator.
2. Prepare an Italian Meringue using the sugar, water and egg whites. Place sugar and water in sauce pan and boil to 238F, simultaneously whip egg whites. Pour syrup over egg whites with the mixer running, whip until room temperature.
Once the meringue is cooled add the liqueur and orange oil.
3. Melt the chocolate to 130F (54C).
4. Add 1/2 of the soft whipped cream to the melted chocolate and whisk to a ganache.
5. In one step add all of the Italian meringue and fold together delicately with a balloon whisk. DO NOT OVERIX.
6. Use immediately.