How to Make a Gumpaste Sunflower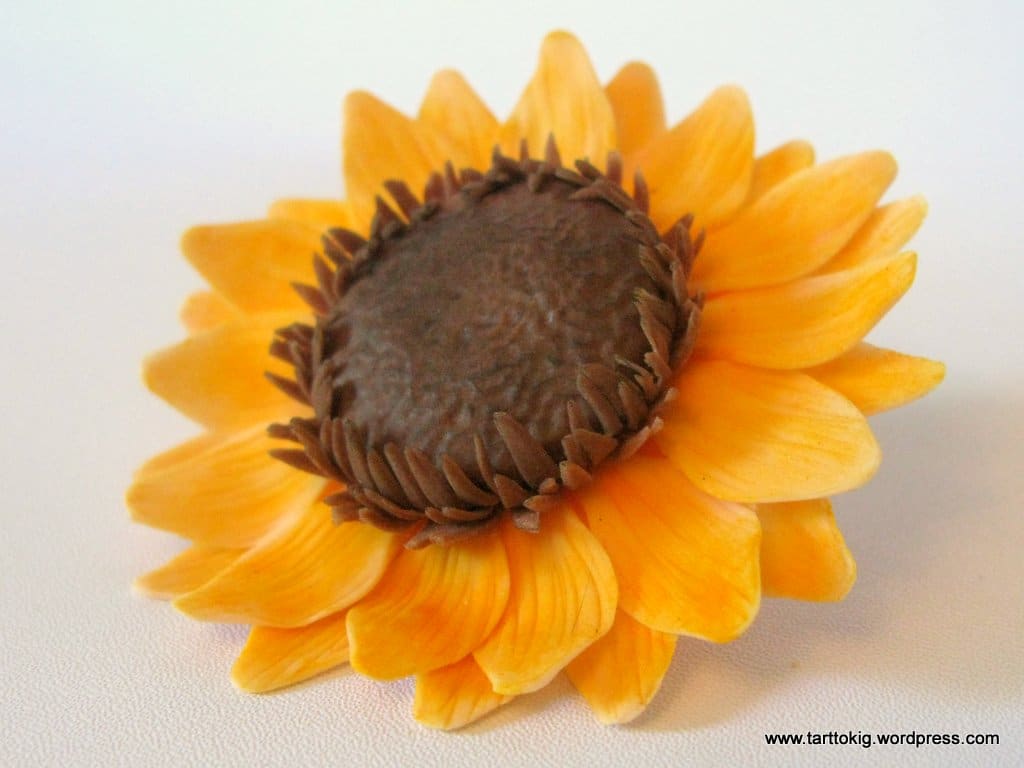 Today we are going to make whimsical and fun sugar flowers, because that is my style.
Watch this video to learn how to make a gumpaste sunflower! Using simple daisy cutters and creating a textured center, create a beautiful flower, perfect for accent on autumn themed cakes (or any time!).
Here's how to make a fun white sugar flower that could later be brushed to add color and life. Plus, we'll also look at how to make some cute sugar sunflowers!