Italian Meringue Buttercream Recipe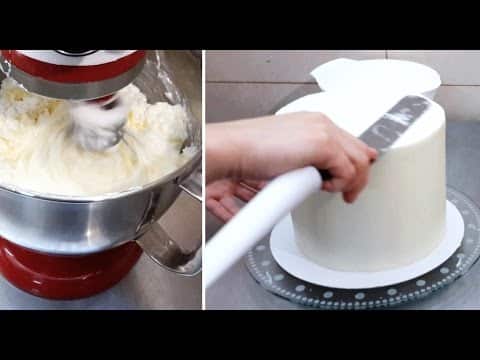 This is a basic Italian Meringue Buttercream Frosting Recipe to which you can add a variety of flavors to make whatever flavor Italian Meringue Buttercream your little heart desires, which is one of the greatest things about this frosting recipe.
It incorporates all sorts of different types of flavorings easily. It's a very welcoming kind of frosting. Kindhearted. Considerate. Generous. Your basic humanitarian… in frosting form.
Italian Meringue Buttercream is sublime. It's silky smooth, not overly sweet and positively etherial. It holds up well and is a dream to frost and decorate with.
It's so delicious, even all of you non-frosting eaters will be tempted to devour it by the spoonful. It is by far my favorite frosting. In fact, it's the only frosting I ever make.