How to Write on Cakes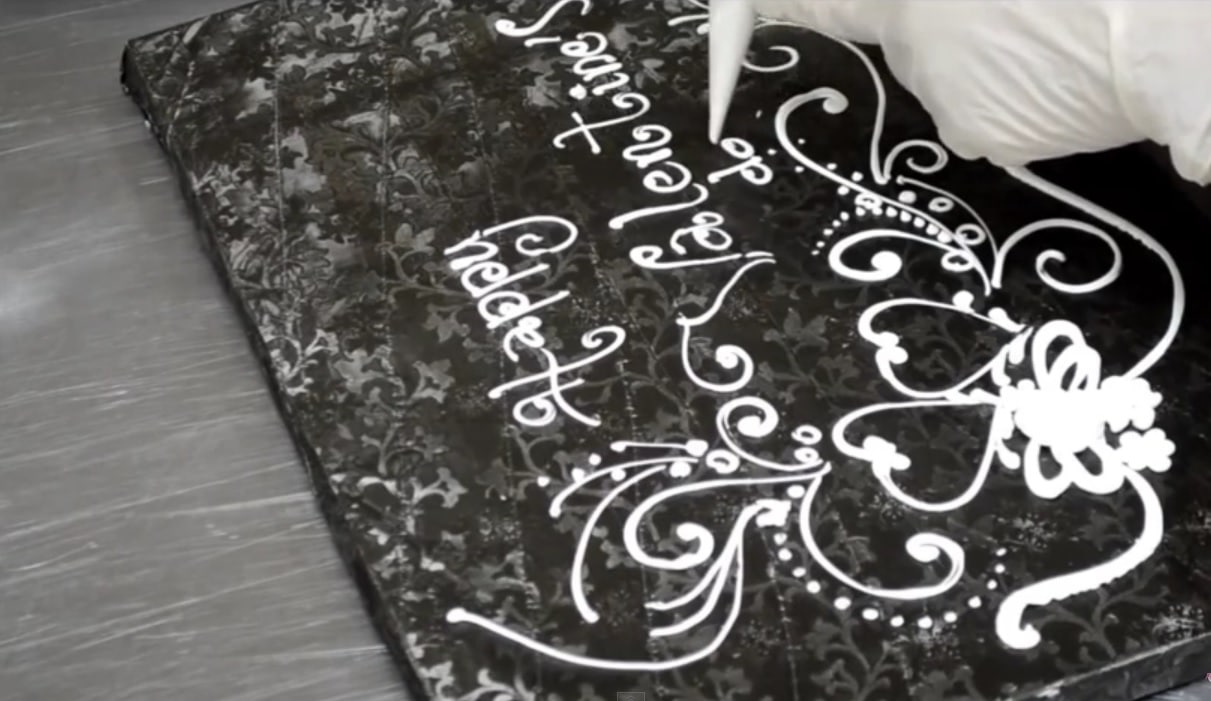 Writing on a cake isn't as hard as it looks. Follow these tips and tricks for piping.
Piping Design drawn with paper piping bag, filled with butter cream icing. This design can be applied to any type of cake, just follow the chef hand movement to customize a cake in same design.
Cake piping is one of the hardest part of decorating cake, learn how to make cake like this. The white butter cream is apply on black square board.