How to Make An Ombré Ruffle Cake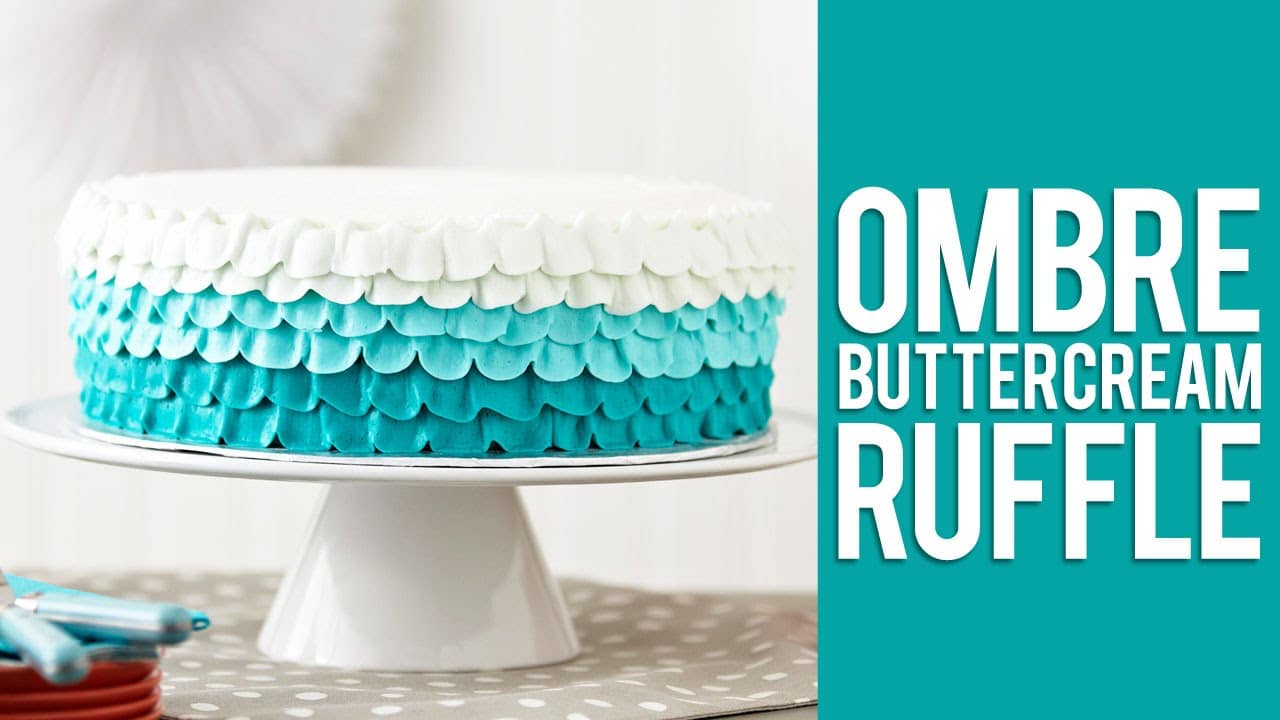 Ruffles are so trendy right now and so is ombre. So of course an ombre ruffled cake is going to be all the rage.
Learn how to decorate cakes using the easy ruffle technique and ombré colored icing. Tips and tools listed below.
TIPS
– Left handed decorators, hold the decorating bag at 9:00 o'clock
– Point decorating tip wide end up, narrow end down and away.
– To tint ombré icing, divide into three equal portions. Leave one white. Then tint remaining batches light-medium and dark teal.