How To Make A Princess Doll Bed Cake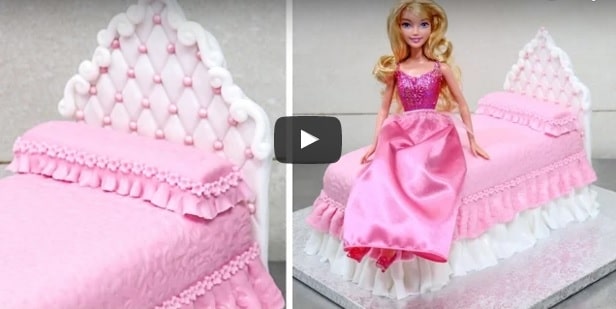 Not everyone can be a princess. But it's possible to eat like one, with a beautiful princess-themed cake!
This beautifully decorated cake will make your little girl feel like a princess. It is easy to make but looks like you commissioned a professional baker to prepare it!
VIDEO TUTORIAL
Tips
Use your own imagination to create a variety of decorative effects on your princess cake.
If you want to include candles as part of the cake, consider making a special cupcake that goes alongside the princess. Flame should not be near the doll as her plastic elements are highly flammable.
Add princess themed items to make a whole princess party. Consider asking guests to dress as princesses and look for princess plates, hats, napkins (serviettes), streamers, balloons etc.
Keep her legs and return them after; reuse the doll as a memento of the occasion and waste not, want not!
You might not want to use one of your daughter's dolls. Just buy one special doll for that.
Edible sugar glue can be purchased from any good sugar craft or baking supplier.