Frost Cupcake with Marshmallows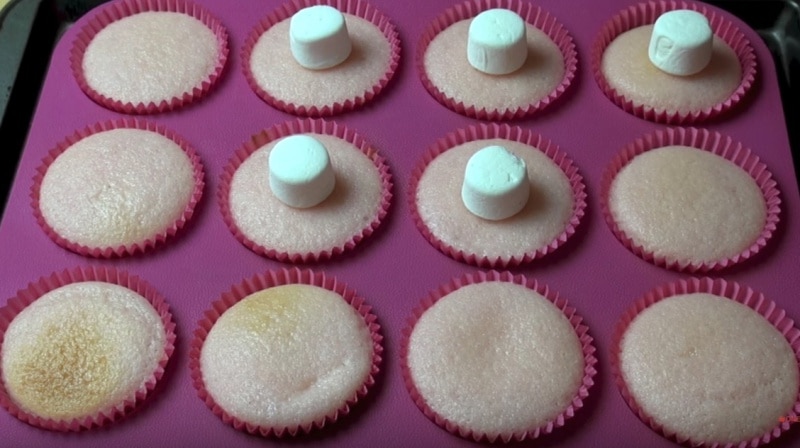 When you've got a million things on your plate and you're stressed out to the max, you really don't have the time or patience for the little surprises – like finding out your kid's school breakfast is tomorrow.
Now you want to make cupcakes in a hurry to skip the frosting? You can achieve the effect with less time by using an easy cheater's recipe to Frost Cupcake with Marshmallows.
One minute before your cupcakes are done baking, pull them out and top each with a jumbo marshmallow, return the pan to the oven and watch those white clouds of sweetness melt over the surface.
It makes the most inventive frosting for your cupcakes that we've ever seen! We highly suggest you give it a try.
Ingredients:
340g Cake Mix (any flavor)
375ml (1 1/2 Cups) Can of Soft Drink (Coca, Fanta etc. any flavor)
Marshmallows for topping
Directions to Frost Cupcake with Marshmallows:
Pre-heat the oven to 350°F. Line 12 cavities of a muffin pan with cupcake liners.
In a large bowl, combine cake mix and soft drink untill fully combined.
Scoop the batter into the prepared pan, filling each cavity three-quarters of the way full.
Baked 20-25 minutes until soft and fluffy.
Take the pan out of the oven and top each cupcake with a marshmallow. Place back in the oven and bake until the marshmallows melt over the cupcakes.