Easy No Cook Mock Swiss Meringue Buttercream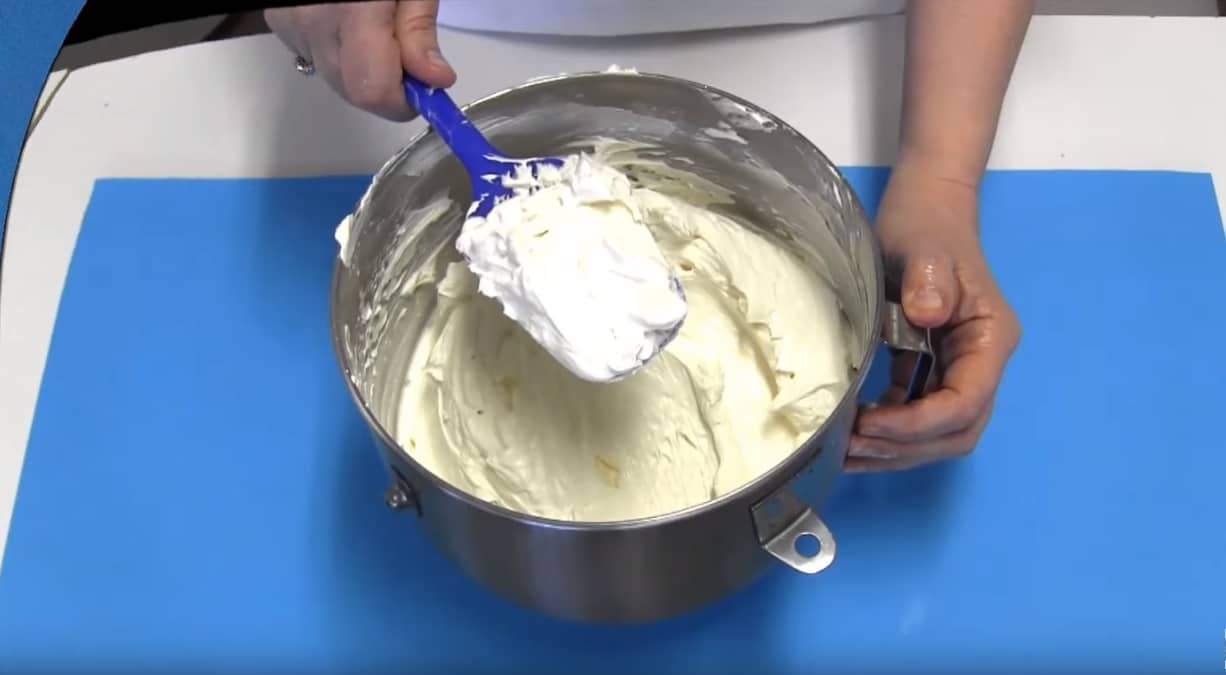 No Cook Meringue Buttercream Icing-Winbeckler Recipe.
This delicious no-cook meringue buttercream frosting works great for frosting a cake and as a base under fondant.
Single Recipe
1-1/4 pounds (20 oz.) powdered sugar
1/2 teaspoon salt (if using unsalted butter)–omit salt if using salted butter or half salted butter–according to taste
2 Tablespoons plus 2 teaspoons (which totals 8 teaspoons) meringue powder
1/2 cup (4 oz.) water
2 Tablespoons (1 oz.) vanilla flavor
2 pounds unsalted butter, room temp./softened (if using salted butter or half salted butter, omit salt in recipe above)
Instructions:
In mixer bowl, add powdered sugar, salt, meringue powder, water, and vanilla.
Mix on low speed to combine these ingredients then increase speed to medium then high and mix for 5 to 10 minutes to build volume.
Reduce mixer speed to low and slowly add room temp. butter. Once all butter is incorporated, increase mixer speed to medium then to high and beat an additional 5 to 10 minutes until full volume is reached.
Storage: Because this icing recipe contains butter, the icing should be refrigerated. It can also be frozen for later use.