Easy 2 Tier Sprinkles Cake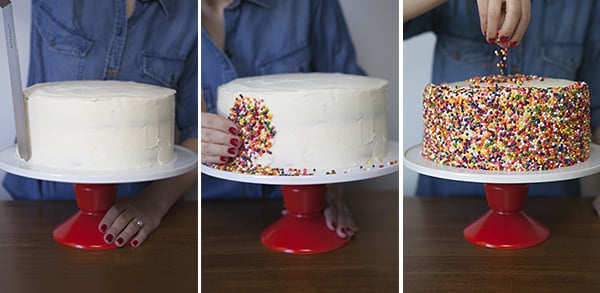 Look at this festive, colorful cake! There are THOUSANDS of sprinkles on it— and getting them there is easier, and less messy, than you might think.
If you know a kid or kid-at-heart who would absolutely love this treat, then you need to watch this video from Rosie's Dessert Spot showing us her tricks for making it.
Packed with great tips and tricks to save you time and heartache… and spilled sprinkle mayhem! The end result is one spectacular sprinkle cake!