DIY No Bake Strawberry Milkshake Cheesecake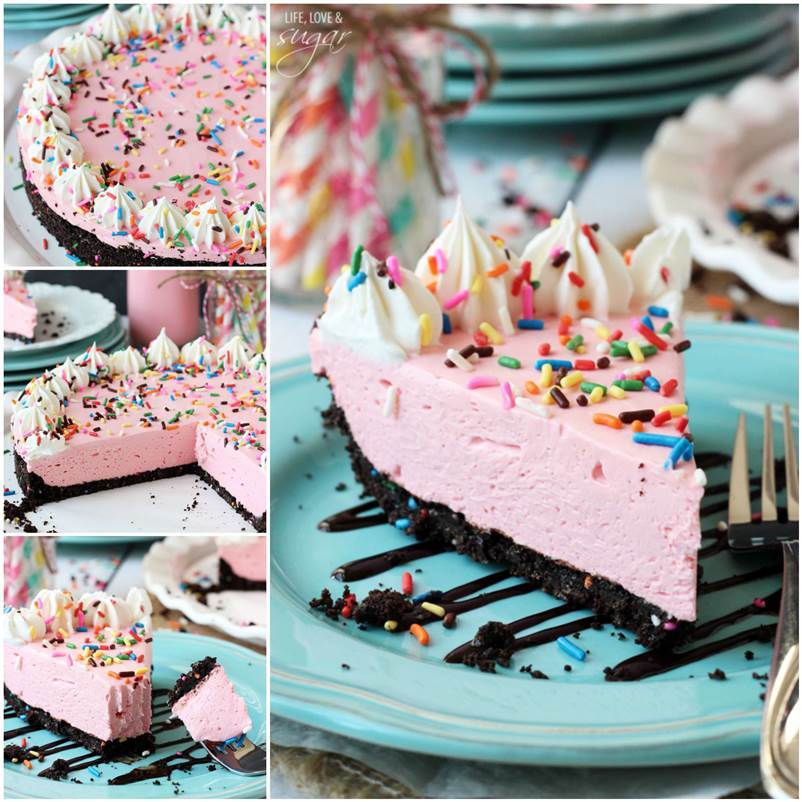 Smooth, creamy and completely irresistible, cheesecake is a classic dessert that everybody loves. I love homemade cheesecake. It's healthier and not so sweet as the regular cake. I also like its crunchy crust.
This no bake strawberry milkshake cheesecake is so delicious and easy to make. It will make me want to break my diet.
Strawberry Milkshake Pie - with OREOS!
The crunchy crust of Oreo-chocolate sandwich cookies is the perfect compliment. And the sprinkles add both flavor and color.
This cheesecake is great for family gatherings or parties and will be a big hit! Click here for full recipe.