DIY No Bake Chocolate Lasagna Cake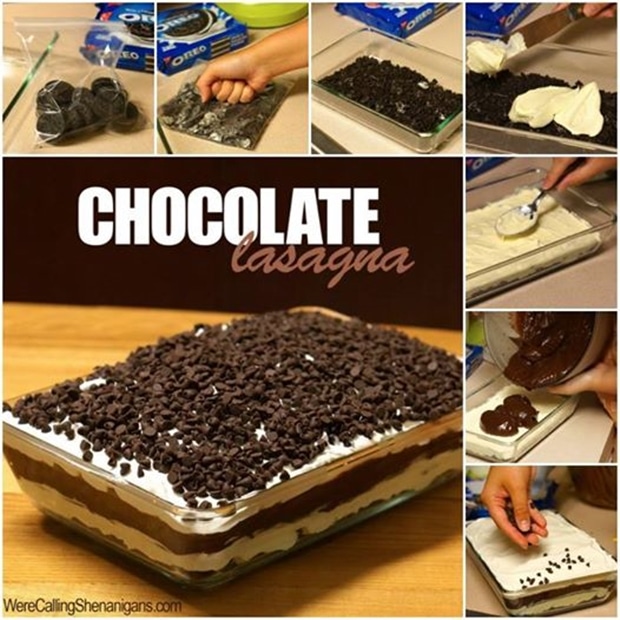 Which chocolate desserts would you take with you to a desert island? This chocolate lasagna is for YOU, the chocolate lover out there who is looking for a chocolate-y treat that is actually quite light!
Chocolate Lasagna is a dessert you don't want to miss!
Ingredients:
a package of chocolate pudding mix
cream cheese icing (we used Cool Whip frosting because it's easy to spread)
Cool Whip
a package of Oreos
chocolate chips
butter (optional)
Chocolate Lasagne
Instructions:
1. Throw a good number of Oreos into a ziplock bag. Crush up the Oreos with your hand/a hammer/any other hard object you have lying around .
2. Spread the crushed Oreos on the bottom of a cake pan.
3. add whatever chocolate ingredients you want in layers! We added the cream cheese icing on top of the Oreos.
4. Spread the layer of icing evenly. It's easiest to do this by dotting the icing all over the Oreo layer and using a spoon to fill in the holes.
6. Add another layer of Oreos.
7. Cool Whip comes , Finally, top it off with mini chocolate chips.
Source: http://bit.ly/1srNhGW