DIY Mixed Berry Christmas Pavlova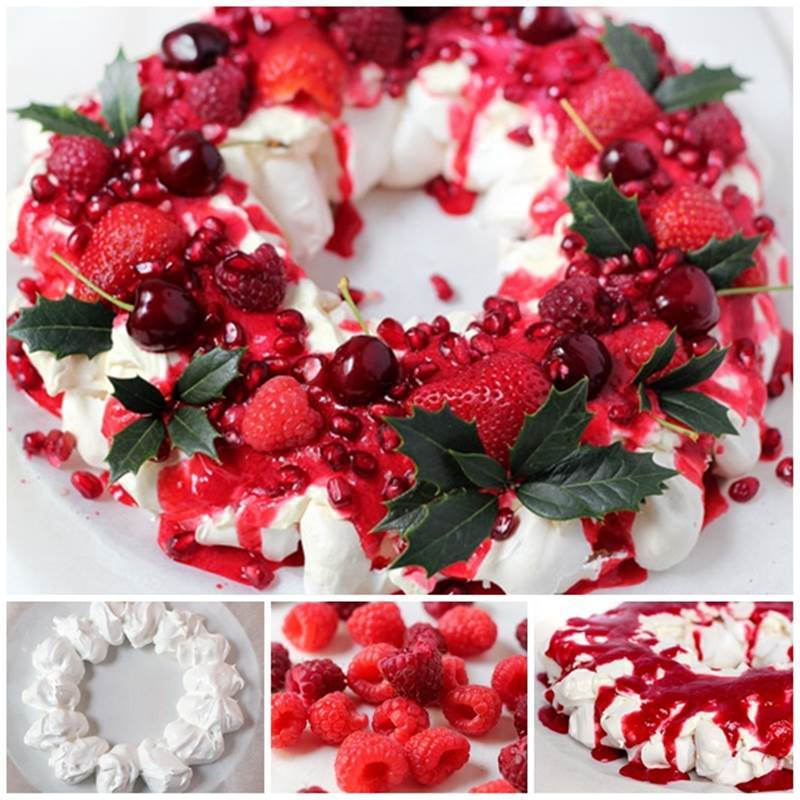 Have you ever tried to make Pavlova? Pavlova is a meringue-based dessert named after the Russian ballet dancer Anna Pavlova after her tours to Australia and New Zealand in the 1920s.
It is a very popular holiday dish in both countries now. I found a very nice recipe to make a fantastic mixed berry Pavlova.
How to Make a Pavlova Wreath with Berries and Chocolate Sauce
It looks very beautiful with its festive colors, like a Christmas wreath.
In this light and elegant dessert, a crisp white meringue layer is filled with whipped cream and fresh berries, making it crunchy on the outside and soft on the inside. Yummy! It will be the star on your Christmas table!