DIY Heart-Shaped Cake without a Heart-Shaped Pan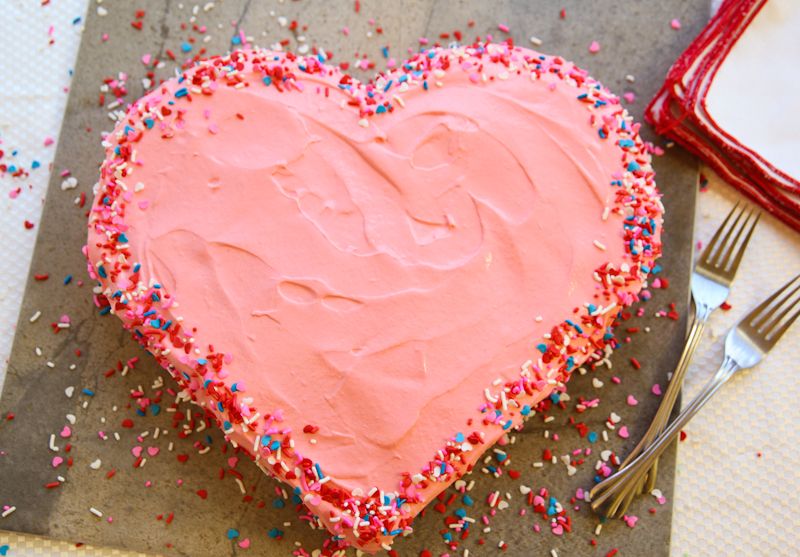 Do you want to make a heart shaped cake to show your love for someone special? You don't have to buy a special heart-shaped pan to make one.
Here's a little trick for you to make a heart shaped cake with the two basic pans you might already have: the square pan and the round pan. Just bake a square cake and a round cake (note that the side of the square should be equal to the diameter of the circle).
Then cut the round cake in half, place the pieces on the sides of the square cake and cover them with frosting. Easy, right?
Now you know how to bake this awesome heart shape cake right at home. It's a cute dessert for Valentine's day, Mother's day and any day that you want to make something special for your loved ones. Enjoy!