DIY Despicable Me Minion Sheet Cake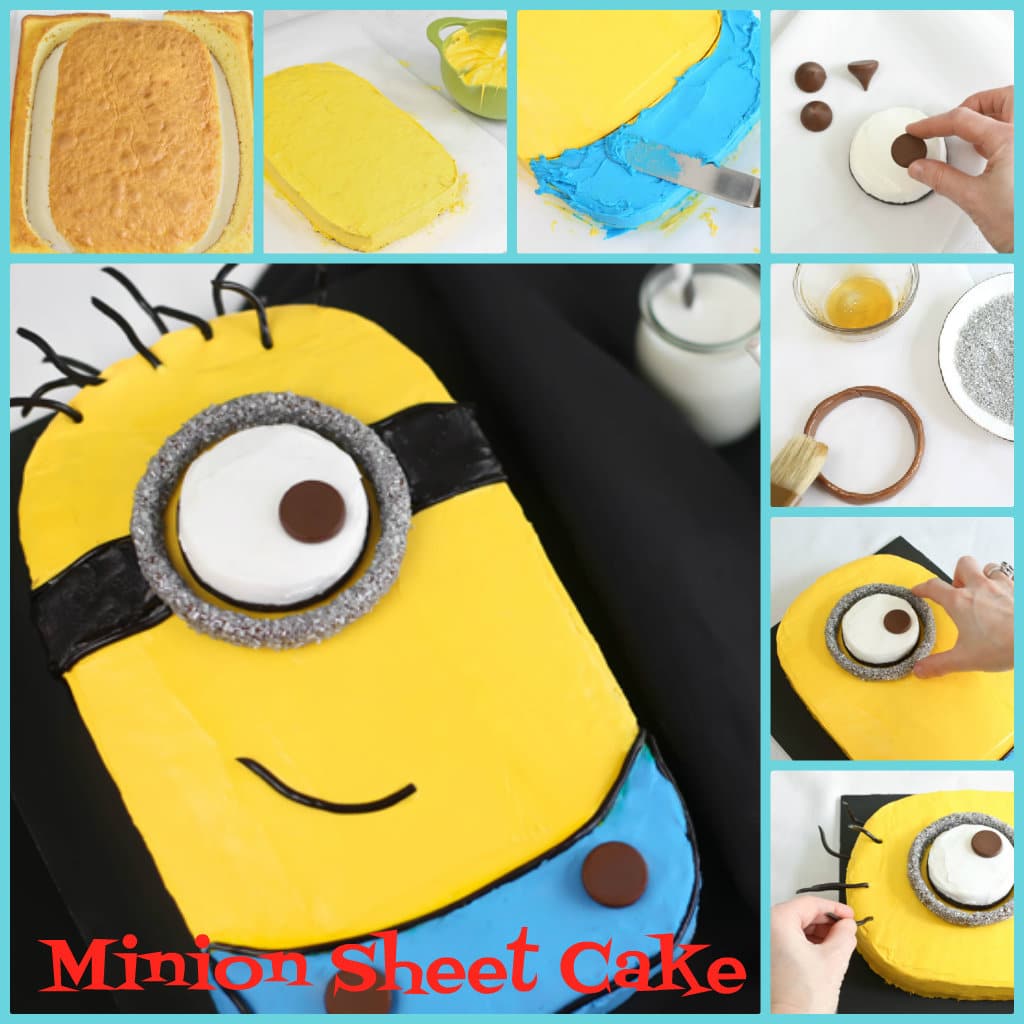 The Despicable Me movies caught the heart of kids as well as adults. They are undeniably cute, outrageously funny and the characters are absolutely charming.
Especially the minions! Unpredictable and mischievous, they'll keep you in stitches with their clowning! They always bring a smile.
How to make the Minion Cake from Despicable Me
Materials you need:
Betty Crocker SuperMoist Butter Recipe
Betty Crocker Decorating Icing
Chocolate patty or cookie
Whipped cream frosting
Cake pan
Flour
Chocolate drop
Silver sugar
Other supplementary tools