DIY Chocolate Butterfly Decorations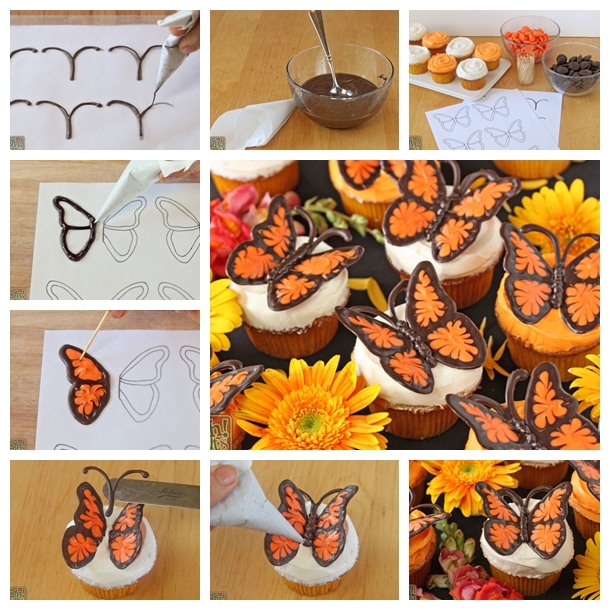 Chocolate butterflies sound kind of dreamy and magical. Paper thin chocolate wings fluttering by, landing on your cupcake to adorn it to perfection. Or hiding in the garden to surprise and delight party guests.
These cute edible chocolate butterfly decorations are an impressive finishing touch for cupcakes or pie , they are actually much easier to make than most people would think.
Chocolate Butterfly Decorations Tutorial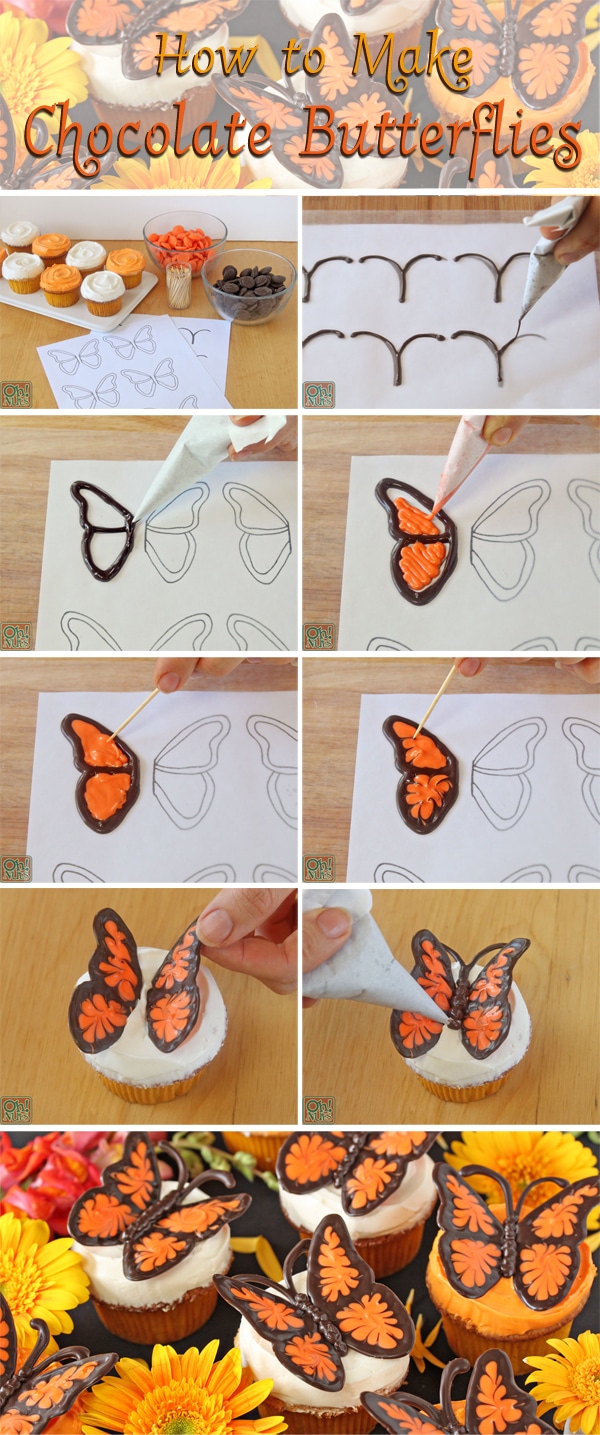 Ingredients (Serves: 24) :
12 oz (about 2 cups) brown melting milk chocolate wafers
12 oz (about 2 cups) orange melting chocolate wafers
Toothpicks
Butterfly wing and butterfly antenna templates
24 frosted cupcakes
Find here the full recipe and tutorial.