DIY Barbie Doll Chiffon Cake (FULL TUTORIAL)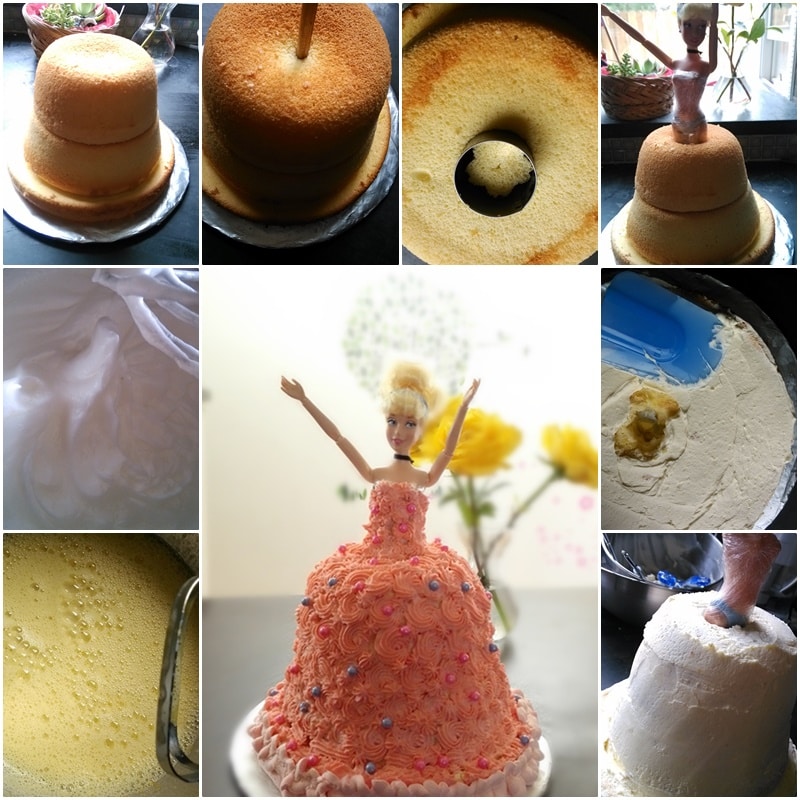 My daughter loves the Barbie Doll Chiffon Cake very much. It looks so so adorable. I wanted to make one for her for long time. Finally I tried it today.
It looks very complicated, but it's not as hard as I had thought. Let me know what you think.
What you need:
10 medium size eggs
cake flour 1 1/2 cup (about 170 g)
1 teaspoon baking powder
1 teaspoon white vinegar ( or 1/2 teaspoon cream of tartar)
milk 8 tablespoon (about 100 g)
vegetable oil 5 tablespoon (about 60 g)
1 teaspoon vanilla extract
4 tablespoon Sugar for yolk (about 55 g)
1/2 cup Sugar for egg white (about 110 g)
4 cups heavy whipping cream
1 package jell-o vanilla pudding powder
2 tablespoon sugar powder
How to do:
1. Separate eggs into two clean and dry bowls. Mix well cake flour and baking powder, set aside.


2. Add 4 tablespoon sugar to egg yolks and beat on high speed for about 2 minutes. Add in 5 tablespoon vegetable oil and beat for 30 seconds . Add 1 teaspoon vanilla extract and 8 tablespoon milk then beat at low speed for 30 seconds. Add cake flour and baking powder mixture into egg yolk bowl mix well with silicone spatula.


3. Add white vinegar to egg whites and beat with an electric mixer at high speed until forming soft peaks, then add 1/2 cup sugar. beat until firm peaks.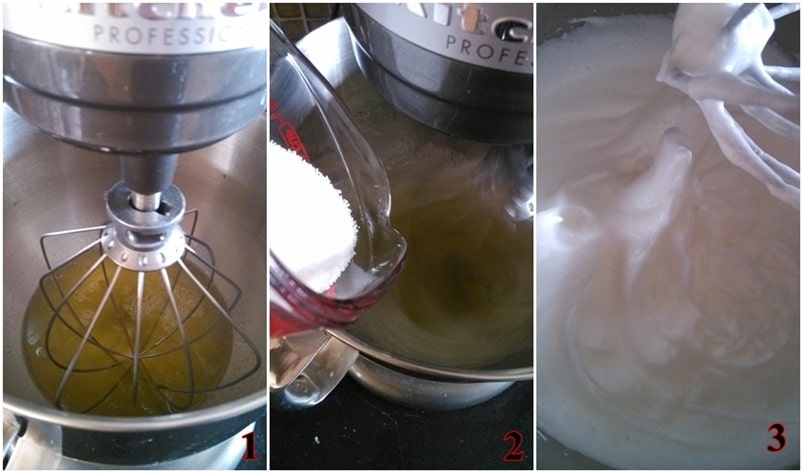 4. Add 1/3 beaten egg white into the yolk and flour mixture and mix well. Then pour the rest egg white, mix well in a folding motion gently.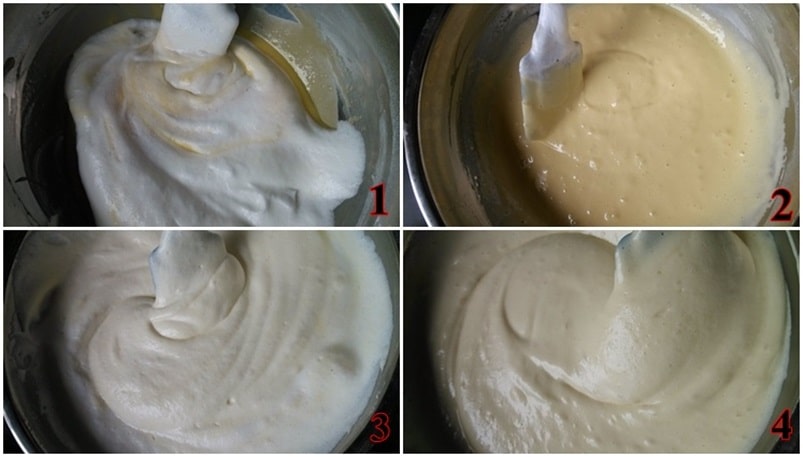 5. Before baking, I found a few containers according to the height of the doll. Pre-heat the oven to 325 F, put flour mixture to the 2/3 height of the container. The baking time differs by the size the containers. I took the lowest container after 30 minutes, and the other two after 45 mintues。Take these cakes out of the oven and cool it upside down for 20 minut


6. The beaters and mixing bowl should be placed in the freezer for at least 30 minutes before whipping the cream. Place the mixing bowl in a larger bowl of ice water to keep the bowl chilled while whipping the cream. Pull a package pudding powder, 4 cups heavy whipping cream and 2 tablespoon sugar powder to mixing bowl, beat until mixture is thick and creamy, but still spreadable.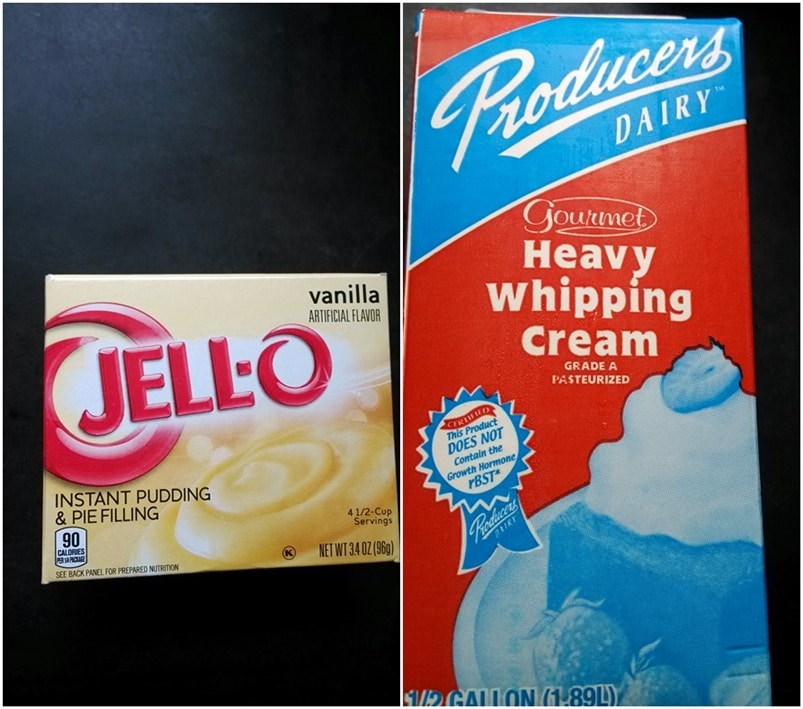 7. Lay the three pieces on top of each other. Use chopstick to make holes, so that you can help you to make holes to place barbie.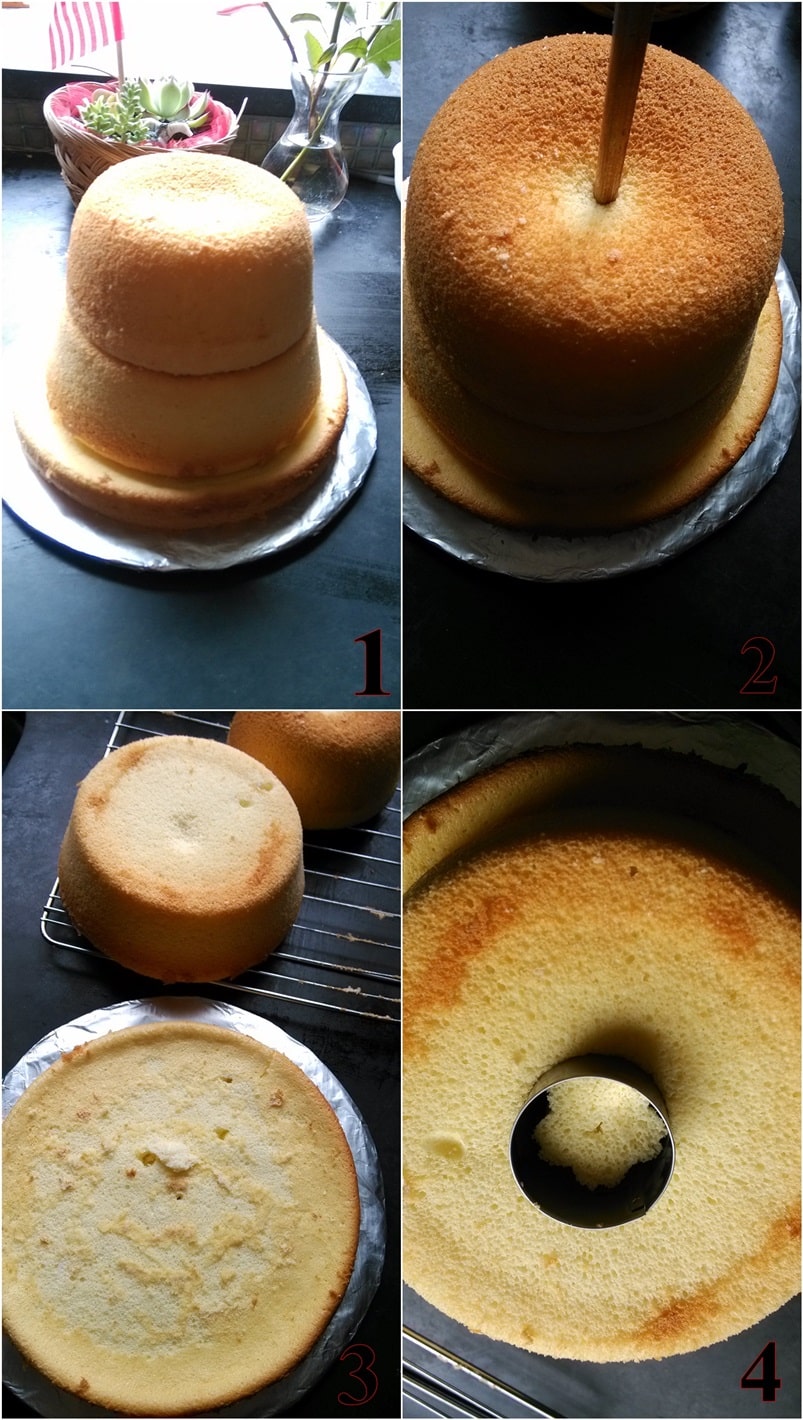 8.Wrap the Barbie with plastic food wrap and place it in the middle of the cake.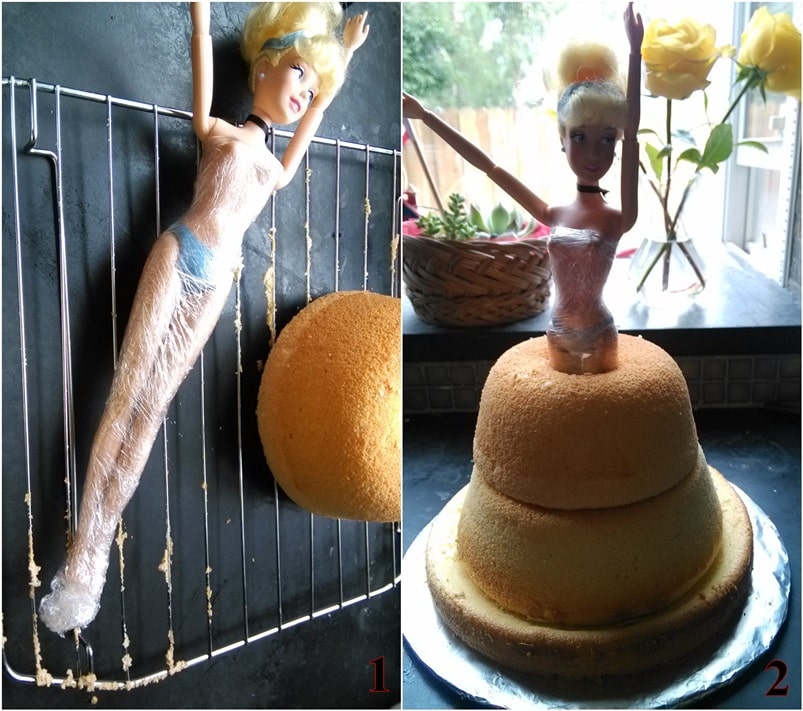 9. Cover cake body with cream evenly, and then decoration tips to decorate the cake.