DIY Amazing Maltesers Cake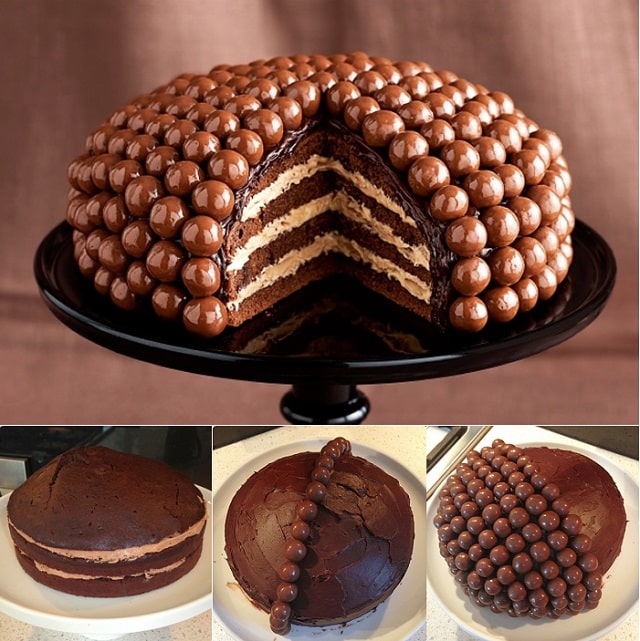 It's an amazing malteser cake. You can make it for you owner next party or proudly take to a party to your friend's house.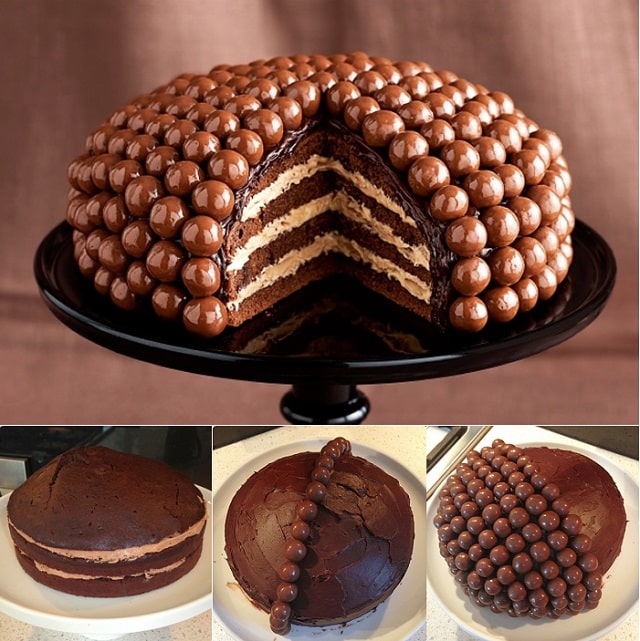 Amazing Maltesers Cake
You will need
3 eggs, lightly whisked;
1 tbs milk, extra;
50g (1/2 cup) cocoa powder;
75g (1/2 cup) plain flour;
95g (3/4 cup) malted milk powder;
115g (3/4 cup) self-raising flour;
125g chopped butter;
185ml (3/4 cup) milk;
185g butter at room temperature;
200g (1 cup, firmly packed) brown sugar;
345g (2 1/4 cups) icing sugar mixture;
465g Maltesers.
For the Ganache
300g dark cooking chocolate, finely chopped;
125ml (1/2 cup) thickened cream;
30g butter.
Directions
Take a round cake pan and grease it with butter,
Take the baking paper and line it's base and side.
Preheat the oven at 160 C.
Place together in a bowl the brown sugar, butter and milk, and melt all stirring continuously until the mixture is smooth.
Put in the cocoa powder and the flower and whisk everything in, add the egg and whisk again.
Pour mixture into the round pan and bake for about 55 minutes. To check if it is done, insert a skewer into the middle of it, if it comes out clean then it is done.
Take the pan outside the oven and leet it to cool completely.
Move to the ganache, take the cream, butter and chocolate and melt them stirring continuously until the mixture becomes smooth.
Take the extra butter and beat it with an electric beater until creamy and pale, put in the malted milk powder, the icing sugar and extra milk and continue beating until fluffy.
Add 1 ½ tbs ganache and beat. Set aside the rest of the ganache until it gets thick, spreadable and glossy.
Cut the cake in four layers horizontally using a serrated knife, set the base of the cake on a platter and spread over it ⅓ of the icing.
Continue with the next layer of cake and the icing two more times and stop with the last layer of cake.
Put the cake in the fridge for cooling for about 1 and a half hours.
Take the cake out and spread the ganache over it and decorate with Maltesers, or any other chocolate candies you like.