Decorate a Fancy Cake in 5 Minutes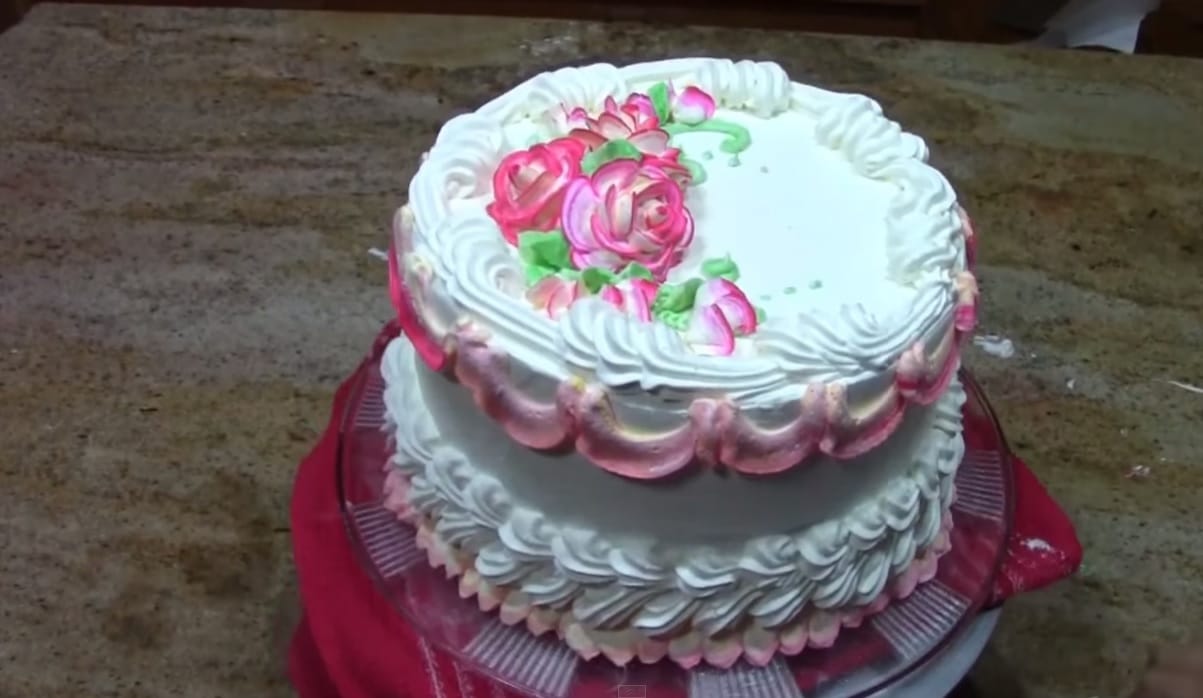 Piped on icing techniques. 25 year Commercial Cake Decorator and instructor provides step by step visual of cake decorating processes, tips , and tools as well as products.
Liz teaches how to properly construct the cake for stability and delivery, sharing tried and true methods. These videos are a fun mix of Food, Technique and Artist Flare.
How To Decorate a Fancy Cake
Royal Icing:
3 eggs whites room temperature
1 pound powdered sugar (confectioners)
1 teaspoon cream of tarter
Combine ingredients, beat at high speed 7-10 minutes.
Dries quickly-keep covered.
DECORATING BUTTERCREAM
2 CUP SHORTENING (SWEETEX)
1 CUP MILK (CANNED MILK IS GOOD)
2 TSP VANILLA
1 TSP. ALMOND EXTRACT
½ TSP.BUTTER FLAVORING
3 LB. POWDERED SUGAR
2 tsp. salt
Mix together and beat 10 minutes until light and fluffy
Will keep in refrigerator for about 2 wks. Is enough
To ice and decorate an 8 or 9 inch double layer cake.
You can cut the recipe in half if you don't need that much.